National Day of Mourning
Honoring George H.W. Bush
Hang on for a minute...we're trying to find some more stories you might like.
Friend, father, grandfather, veteran.
With today marked as a national day of remembrance for former President George H.W. Bush, we can all take something away from his character and conduct.
With a country that feels increasingly divided each day, the death of President Bush allows us to remember his friendships with Democrats Bill Clinton and Barack Obama, symbolizing his effort to reach across the aisle.
A letter may have turned to in order to appreciate President Bush is the letter he left for Bill Clinton after turning over The White House to him,
Dear Bill,
When I walked into this office just now I felt the same sense of wonder and respect that I felt four years ago. I know you will feel that, too.
I wish you great happiness here. I never felt the loneliness some Presidents have described.
There will be very tough times, made even more difficult by criticism you may not think is fair. I'm not a very good one to give advice, but just don't let the critics discourage you or push you off course.
You will be our President when you read this note. I wish you well. I wish your family well.
Your success now is our country's success. I am rooting hard for you.
Good luck—
George
This letter is a demonstration of civility in politics and embodies the person and President Bush was. He consistently advocated for compromise and demanded a respect for democracy.
"Just because you run against someone does not mean you have to be enemies…politics does not have to be mean and ugly," said Bush.
In light of today's politics, we can all take this quote into consideration. It allows us to remember a time in politics where differing opinions were valued, conflict was needed not feared, and we were proud to be American.
The elder Bush also requested that Donald Trump be present at his funeral, possibly in an effort to once again remove politics from friendship and avoid the criticism Trump received after not attending Senator McCain and Barbara Bush's funerals.
The importance of this gesture is that perhaps the controversy of Trump's presidency can be forgotten for today.
As students in today's social sphere, it's easy to get caught up in the drama of politics; let us try and use this day of remembrance to view your world as Bush might,
"…you must feel responsibility to others. You must believe in serving others. I think that's a fundamental tenet of my life."
About the Writer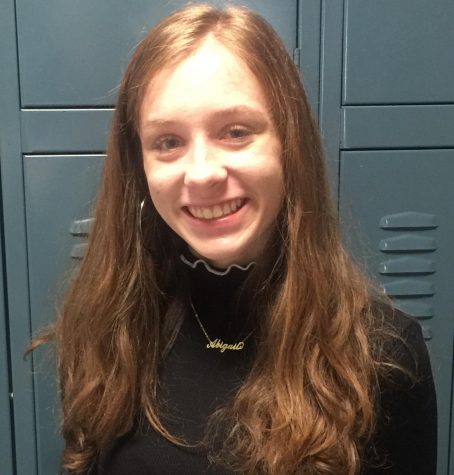 Abby McCabe, Editor
Abby is a writer for The Prospect, in her second year on the staff. She is also an editor with the newspaper.