The Festival of Light: Saint Lucia Day and Other Swedish Traditions
Hang on for a minute...we're trying to find some more stories you might like.
The days get shorter, the nights become longer. By December, it becomes the time of year to snuggle up with layers of blankets and to curl up by the fireplace. In these early dark days of winter, one country takes this time to celebrate the light of such a fireplace, as well as those who brought light into the lives of others.
For Swedes, December 13th is Saint Lucia Day, which commemorates the 3rd-century martyr who helped Christians find refuge during the Great Persecution. Lucia used a candlelit wreath to guide her way when delivering food to her people. Her feast day falls on the shortest day of the year, the Winter Solstice, so it became a celebration of light. It was this hope of light, provided by Saint Lucia, that inspired the countries of Scandinavia to celebrate her. Appropriately, she is often depicted in a white gown, with a crown of lit candles on her head.
The day-long celebration is full of food, love and especially light. Children and choirs sing Saint Lucia songs and parade around town in costume. In Sweden, little girls dress in white gowns and carry candles in their hands as "maidens of Lucia". Little boys dress as starboys, gingerbread men or Santa's elves (tomtenissar). Children and adults alike enjoy lussekatter, or saffron buns, as a holiday treat. These sweet cinnamon, saffron pastries are shaped like an "S" and typically garnished with raisins or currants. Locals also eat pepparkakor, a Swedish gingerbread that is paired alongside glögg, or mulled wine.
Following Saint Lucia Day is Christmas Eve, a day in which Swedes open presents and celebrate Christmas. Children get a couple of weeks off during this long holiday, in anticipation of a special visitor. Wearing a pointed red cap and grey clothes, the jultomte comes to deliver gifts to children, accompanied by his Christmas goat, who pulls his sleigh. This gnome-like figure lives in barns and takes care of the livestock, while also delivering presents. Barely 90 cm tall with a long white beard, the Nordic legend of the tomte, or nisse, is the equivalent of Santa Claus. Instead of cookies, Swedish children leave a bowl of porridge with butter out for the jultomte.
To get the house ready for the holiday celebrations, Swedes decorate with wreaths, lots of candles, tomtar, the Christmas goat, straw ornaments (such as stars and goats) and lots of food. The smörgåsbord on Christmas Eve is magnificent, consisting of herring—pickled or paired with beets—gravlax, julskinka (a ham), kottbullar med Potatismos (Swedish meatballs and mashed potatoes), gravlax sas (a mustard-dill sauce), or other variations of fish, Scandinavian crispbread and potatoes. Desserts can include anywhere from cinnamon buns to fruktkaka (fruit cake), mandelmusslor (almond tartlets), pepparkakor, rulltarta (sponge roll cake) and more.
The month of December is a celebration of family and happiness for Swedes, filled with copious amounts of food and festivals. Much like Saint Lucia's works and the jultomte, their enduring heritage will not be going anytime soon, a testament to the lasting presence of light.
About the Writer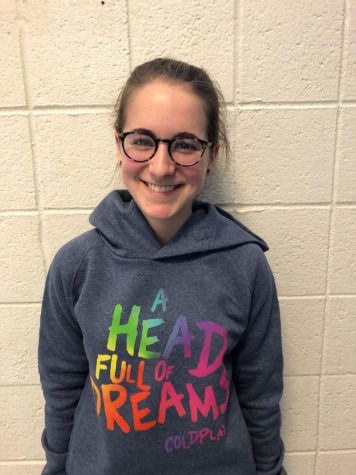 Josephine Koeck, Editor In Chief
Josephine is currently the Editor in chief of Prospect, and has been a part of the Prospect writing staff for three years.