Why and How: Chromebooks in FLHS
Hang on for a minute...we're trying to find some more stories you might like.
For most students at Fairfield Ludlowe High School, technology has been a huge part of their development. For a large portion of our educational careers, Google has provided most, if not all, of the online resources. Google Drive provides a convenient cloud to access several programs such as Google Docs and Google Sheets from both the school building and home. Schools across the country are no longer just providing services such as the Google cloud to students. They are actually distributing a one-to-one device for each and every student. Which devices are being used this year here at Fairfield Ludlowe High School? Chromebooks, Google's own operating system, which utilizes the pre-existing school Google accounts that each student has. These small, portable laptops can be brought to and from the school building.
Some students were left wondering whether or not the money that was used to purchase the Chromebooks could have been better spent elsewhere. Ludlowe junior, Emma Hamilton explained, "I think they were a good idea, but there were better things to be done with the money." There is a currently a plan underway within the Fairfield School District to ensure more 'technology integration,' as well as to improve existing systems. Such plans are detailed under the 'Capital Plan' section of the Fairfield Public Schools budget, on page 155. Technology integration makes up just about 1% (around $700,000) of the total budget. The plan describes that the funds are "in support of the technology plan requiring student access to online resources. The requests include an "infusion of devices at all secondary schools, and support of the new science and social studies curriculum." The new distribution is specifically meant to aid in the science departments, and the implementation of the new science electives, known as the Next Generation of Science Standards (NGSS).
So, are the teachers in departments specific to the Chromebook implementation actually benefiting from the use of these new devices? Mrs. Jenkins, a member of the biology department, shared, "We really like them because a lot of times in science we use technology… from simulations to collecting data, so chromebooks mean we always have access to a reliable computer whenever we need it. I am thrilled that every student has access to a computer in class. In social studies, "access to immediate research is an instructional game changer," Mr. Sherman, a social studies teacher, enthusiastically writes. Several months into the school year Chromebooks are already making a difference.
In a world where technology continues to move closer to us – first onto our desks, then our pockets, bodies, and classrooms – does school, and education in general, serve the same purpose? Skills can be learned online, and questions can easily be answered. With Chromebooks making their way into classrooms, it might be time to decide what is worth learning in the modern world, when rote knowledge and traditional knowledge are no longer necessary. Jonathan Rochelle, Director of Product Management at Google, and father of his own children, wonders "why they can't ask Google for the answer if the answer is right there."

About the Writer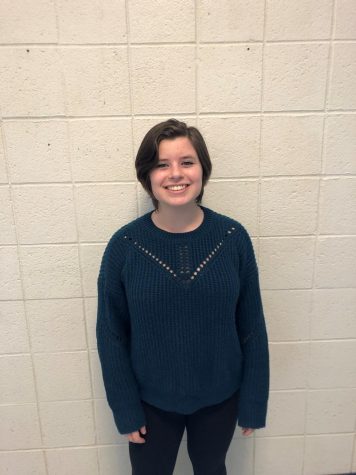 Ann Zimmerman, Prospect Staff Writer
Ann has been a part of the Prospect writing staff for two years.