AirPods Takeover
What made them the most popular gift of 2018?
Hang on for a minute...we're trying to find some more stories you might like.
With the holiday season coming to a close, it's hard to ignore what seemingly every Ludlowe student received as a present: Apple's wireless earbuds, known as "Airpods."
I am a part of the majority that now owns a pair, however they weren't even intended for me. My parents bought them for my younger brother, but since he doesn't listen to music, he gave them to me.
Even though they weren't my present to begin with, the Airpods have quickly become one of my favorite gifts this year. It's easy to see why they've become so popular, so quickly.
For one thing, Apple earbuds are the only style of earbuds that will stay in my ears at all. It's a different experience for everyone, but at least for me, I haven't had to deal with them constantly falling out of my ears with every move I make.
The wireless feature has also been a big plus. With my previous earbuds, the cords were constantly being tangled in my pocket, and they would always get caught on my surroundings if I walked around.
The issues with the cords were never bothersome enough for me to consider it a problem, however now that I don't have to deal with them, I appreciate the Bluetooth feature on the Airpods a lot more.
Now the big question: Are they worth it?
There's no denying that Airpods are expensive – they cost approximately $160, including their charging case. The high price tag has caused a lot of backlash and controversy over whether not they're even worth it.
The way that Apple sells the Airpods is considerably unfair. If you lose one, you're not able to purchase just the earpiece without having to buy a whole new set, including a charging case and 2 more ear pieces. That can be a bit of a ripoff, especially since they don't come with any sort of tracking mechanism.
On the other hand, the battery life on the Airpods will also last you a considerably long time. According to the statistics on the Apple website, the Airpods will provide over five hours of music on one battery charge.
In the event that you listen to more music than that, just pop them into the charging case. Fifteen minutes of charging equates to three hours of battery life.
If you're looking for a better listening experience, not to mention loads of clout, than consider making the investment.
About the Contributors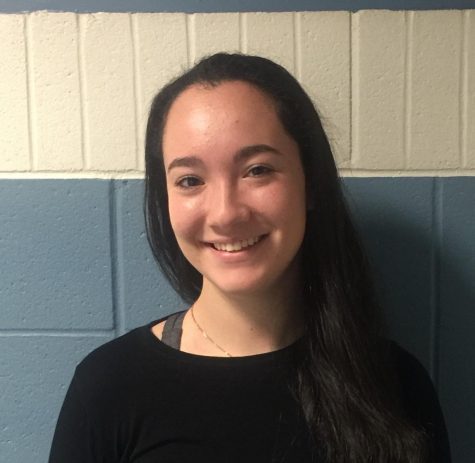 Mia Pollack, Staff Writer
Mia  is a writer with her first year on The Prospect staff.