Seniors Predict 2019
Can we call the shots for our graduation year?
Hang on for a minute...we're trying to find some more stories you might like.
There is no better time to anticipate what's to come than with the start of the new year.
2019 brings opportunities for change in a variety of different ways, and for this year's graduating seniors, there's plenty of change on the horizon.
So I asked a few seniors what they thought 2019 would bring in terms of technology, politics, and culture.
As far as technology goes, it seems many believe that this year will be an innovative year.
Lauren Davis, 18, says that she thinks "a new iPhone is going to come out". She hopes the phone will sport an improved camera, as well as a hologram feature that projects the keyboard onto a nearby surface.
The advancements don't stop at our phones. Arshia Daghoghi, 17, is thinking even bigger.
"I think 2019 will be a huge year for electric cars," she says.
Speaking of transportation, there was a pretty ambitious idea from Jet Tozlosky, 17, who suggested that there may be a development of "underground tunnels" throughout the continent in order to improve transportation.
That is, if our current government gets back on track from its most recent shutdown, which is still ongoing as of this week.
Molly Reynolds, 17, doesn't see the government shutdown coming to a solid close in the very near future. What she does hope, though, is for the government to take more action for the environment in 2019.
Daghoghi agreed, saying "We need a plan to save the environment." Reynolds stated how she believes it's "going to get worse before it gets any better."
According to these seniors, 2019 will also bring a major shift in culture. What better way to capture these changes than through fashion trends?
According to Davis, she predicts that the trends in 2019 will "become more street urban, with a larger variety of colors and patterns."
Tozlosky said that another major cultural shift will occur in the marijuana industry. He predicted that the stigma surrounding recreational marijuana use will lift in 2019, and "it'll be legalized across the country", for both medical and recreational use.
With all the changes, activism, and events that occurred in 2018, one thing is for certain: 2019 promises something similar. However, the question remains: will our seniors be correct?
About the Writer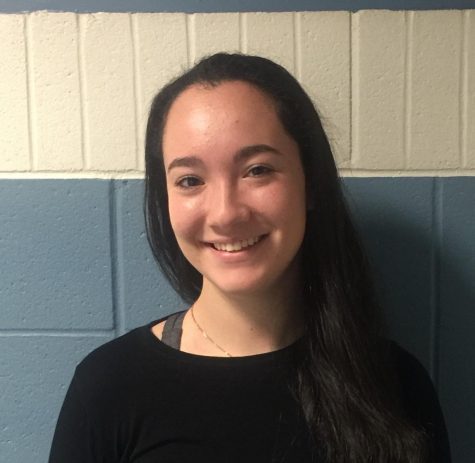 Mia Pollack, Staff Writer
Mia  is a writer with her first year on The Prospect staff.