Thinking About Taking a Gap Year?
There's a lot of pressure on seniors in high school to go to college, get a good education, and end up getting a good job afterwards, but what if you're still not sure what you want to do with your future?
Fairfield County definitely has a stigma that everyone should go to a "prestigious college," but for some people that's just not the case.
I sat down with Greta Vanderblue, 18, who graduated Fairfield Ludlowe last June, and decided that she wanted to take a once-in-a-lifetime opportunity and explore the world before going to college.
Both of her older siblings took a gap year and went to Norway, so she was already influenced by the idea. She started taking into consideration the thought of going on a gap year during junior year of high school.
She decided she wanted to do something different than others because of the adventurous person she is. However, once she started hearing back from colleges, she realized she would have to start thinking about plans for her future.
She made the conscious decision to take a gap year, but not follow in her siblings' footsteps and travel to Norway. Instead she and her older sister, 22, fixed up a van and headed across country with only themselves, a map, and their blog.
They traveled for three month, visiting 28 states and exploring numerous National Parks.
After reflecting on the trip, she said she learned a lot about herself and that it was an "antidote for ignorance" because "each state can be its own country."
It was an eye-opening experience that made her live in the moment more, and "think less about the future because everyday is a new day."
The only regret she said she had was not leaving earlier because she wished they had a longer time frame. Their mindset was wanting to see everything, however that is impossible to do.
She definitely recommends to seniors making plans for their future to consider taking a gap year because it allows you to figure out what you want to do in life, while pushing you to be independent and more mature.
Studies show that more than 35% of high school students are thinking about taking a gap year.
However, she said that if you do want to take a gap year and your parents allow it, "don't just sit at home and do nothing, at least get a job if you can't travel."
The main idea she projected is that "there is no point going to college at 17 or 18 not knowing what you want to do. Take the opportunity, if you can, to find yourself instead of having to change majors four times."
Seniors might think they don't want to enter college as a freshman, when all their other friends would be sophomores. I asked Greta about this topic, but she was not nervous about the age difference.
She mentioned how she never really thought about it, and that to her, "age doesn't really matter that much because we're all in the same boat, starting college for the first time." She hopes to meet someone with her same interest and maybe people who have taken a gap year as well.
She now prepares to go to Canada for a week, and then on January 19th, she heads to South Africa for two and a half months on a service trip where she will volunteer in schools, teaching English.
If you're thinking about taking a gap year, the most important thing to remember is not to compare yourself to everyone else, just do whatever will make you happy because it's your life. Don't be afraid to take risks.
About the Writer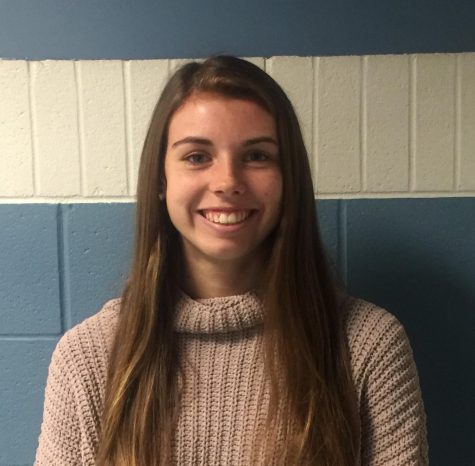 Paige O'Connell, Staff Writer
Paige  is a writer with her first year on The Prospect staff.