Ludlowe's Most Creative…
Hang on for a minute...we're trying to find some more stories you might like.
It is the time of year where the art teachers are stressed out of their minds about submitting students' artwork to the "Scholastic" competition. And on the other side of the arts department, the music teachers are patting their students on the back for their accomplishments.
While discussing the awards with Mrs. Zimmerman (the AP Studio Art teacher), she explained the process for the competition, and how it worked in the past.
Zimmerman explained that due to the cut in time of the AP studio art class, she was not able to send as many pieces in as she used to because production is low.
"Work takes so long to make… it's just the nature of the beast," says Zimmerman.
Although she was disappointed in the cut time, she likes the work this year. Zimmerman told me that her highest number of "Gold Keys" in a year was three, and that her students have won a national gold, and a national silver.
Mrs. Hermson, the photography teacher, has had students who have won three national "Gold Keys," and one national silver.
For their Photography, Josh Schaffer and Max Beck won a "Gold Key," which automatically puts them into a spot for the national competition. For their work in AP Studio Art, Olivia Hurst and Katie Baliki won the "Gold Key" as well.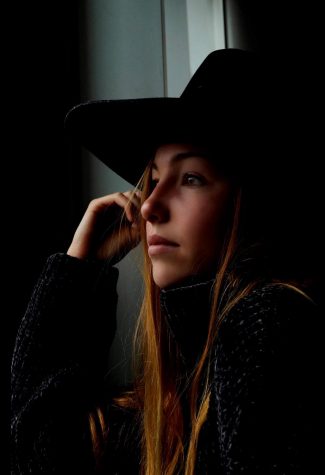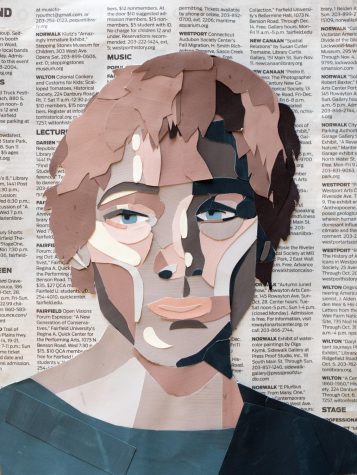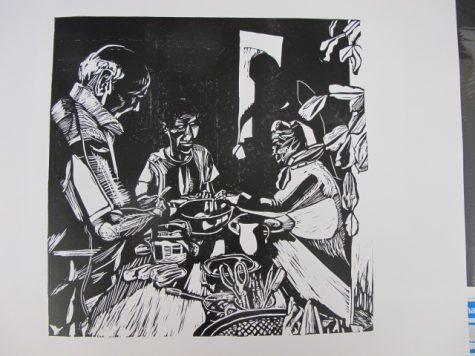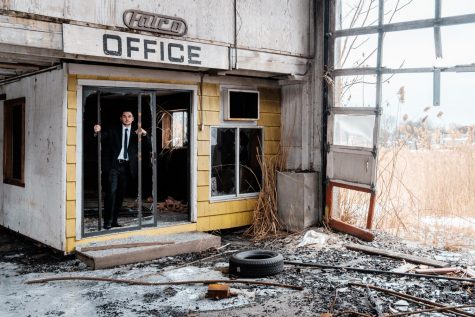 For their Photography, Nicholas Noto and Ava Sanborn won the "Silver Key." For Her work in painting, Kayla Dubbs won a "Silver Key," as well as Kaye Webber for her Drawing.
For Honorable Mention, we have Gillian Gerber [Photography], Camryn Paulik [Photography], Jessica Takami [Digital Art], and Kaye Webber [Mixed Media], and Josh Schaffer won two Honorable Mention awards with his photography.
The talent doesn't stop there. Our music department is doing just at well. The newest member to the music staff, Mrs. Pine, says that the music department here at FLHS is a "great program."
Fairfield received an award for being on of the "2018 Best Communities for Music Education." With this significant title, many of the students here auditioned for "Western Region." Which is an audition-only band who goes on to play in the Western Region Festival.
These members are:
Band: Brennen Alves, Lily Aston, Alex Bow, Ryan Chan, Harrison Eliot, Max Ephron, Nathaniel Epstein, Sophia Garbarino, Aidan Killgallon, Christian Kinne, Collin Lamontagne, Andrew Laroche, Rushil Mallarapu, Carolyn Nesbitt, Christian Peterson, Aaron Pleasure-Kranowitz, Adam Pushner, Tom Roberts, Liam Rosengren, Patrick Ryan, Bennett Spencer, Matt Villalba, Jaimin Vyas, and Aidan Walters
Jazz Band: Israel Corona, Jack McCarthy, and Nick Peloso.
Choir: Szilvi Cimino, Justin Do, Jenna Henninger, Thomas Holtz, Maddie McDermott, Amanda Miller, Vincent Ohe, Jack Owens, Eden Pleasure-Kranowitz, Emerson Raymond, Katie Siclari, and Alexandra Therriault.
Orchestra: Emmett Adams, Armaan Ajoomal, Michelle Bookas, Ryan Durrell, Xenia Efimov, Michael Jensen, Lauren Ji, Gerald Kim, Michael Kutsch, Emerson Lyons, Sofia Nangle, Freya Nangle, Jen Ng, Lila Nulf, and Sravan Parmi.
Thanks to the wonderful staff here at Ludlowe, the arts is a thriving community that is not just about the awards, but about the students who drive creativity in our community.
About the Writer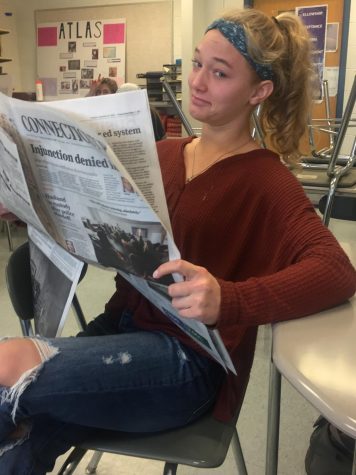 Evelyn Hogarth, Staff Writer
Evelyn  is a writer with her first year on The Prospect staff.