New Changes in the Gradebook at FLHS
Cumulative grading, no midterms, formatives and homework having no weight all initiate a huge change for FLHS students and administrators.
Hang on for a minute...we're trying to find some more stories you might like.
This year, FLHS instituted cumulative grading, no midterms, and a very controversial change of formatives and homework not counting toward the final grade.
Cumulative grading is defined by FLHS as "a system for calculating a student's grade in a class that counts each new assessment at its assigned weight in a cumulative fashion throughout the year."
Mr. Hatzis, the headmaster of FLHS, said that the decision to switch to cumulative grading was made by "administrators at both high schools and office members."
Hatzis says the decision was made because it "always bothered me that each quarter was equal although there are a varying number of assignments."
He added that cumulative grading was a "much fairer way to calculate a student's grade."
I interviewed FLHS senior Gabriela Fischbach on this topic and she said, so far, she likes "how you have the chance to get your grades up if they were bad, but it's easier with marking periods to see your growth 
throughout the year."
She feels "more relaxed about my grades because I feel like it's easier to bring up your grades."
Junior Mass Perillo disagreed saying that, "previous ways were better because you could make adjustments after a marking period and see what your grade in a class is."
Both students agreed that they miss having a fresh start every 45 days and they agree that it is a less accurate representation because with marking periods it is easier to see what units they struggled with.
Personally, I like the cumulative grading because I think it is more accurate to see where you stand overall in a class.
When I asked Hatzis about the decision of having no midterms he said that "What we were seeing year after year is that teachers were cramming in a ton of material right before the midterm." This led to students becoming stressed "to get the work done and to study for the midterm."
The students felt similarly about the midterms. When asked about midterms Fischbach replied that they, "stress you out and if you're doing really bad in a class then it brings your grade down even more."
Lastly, we talked about the fact that homework and formatives don't count as a grade anymore.
Hatzis said they made the decision to make these assignments not count anymore because "we believe that a lot of times students were being graded on whether they did their homework while their grade is supposed to be based on what you know and what you can do."
Hatzis believes this prepares students for college and it also "develops a sense of responsibility."
Before, students just "got their homework done just because of the grade." Hatzis said, "this way, students are learning for the sake of learning."
Fischbach says she doesn't "like how everything is summative and homework doesn't count because then I don't have motivation to do the homework which in turn hurts your grade."
Perillo, on the other hand, feels like it "has not impacted my studying habits."
A lot of changes in the FLHS grading book have come about this year and there are many differing opinions floating around, but students are getting the opportunity to see what a more realistic college grading style will be like.
While there are many viewpoints on this change, the full effect of this change will not be seen until the end of the year when students, administrators, and teachers can reflect and compare the new ways to old.
About the Writer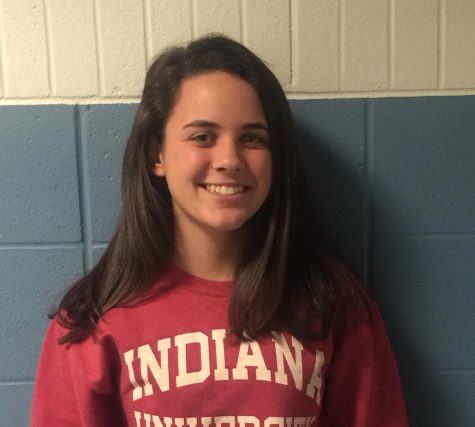 Maggie Leatherwood, Staff Writer
Maggie is a writer with her first year on The Prospect staff.