Jayme Closs' Brave Escape
Hang on for a minute...we're trying to find some more stories you might like.
The tragic story of 13 year old Jayme Closs can make us all appreciate what we have and admire her bravery. Kidnapped almost three months ago on October 15th, she escaped her kidnapper Jake Patterson, 21 years old, last Thursday.
Patterson had seen Closs at her bus stop one day this fall, and said he "knew that was the girl he was going to take."
However, this situation, where the kidnapper and their victim had never met, is very uncommon. He didn't even know her parents' names, whom he killed in front of Closs' eyes, until he read the news about them.
Many were surprised to hear the horrifying detail in Patterson's plan.  According to Patterson's confession, he took a shot gun from his dad, wore a mask, shaved all his hair, and carefully wiped his shotgun shells, amongst other things, in order remain undetected in the crime.
He had only been in Closs' hometown to work for two days in a factory, and on one of these days he saw her. However, making the story even more confusing, almost three years ago Patterson may have crossed paths with Closs' parents at another factory.
Authorities have ruled this out as there is no evidence linking them right now, but it would explain the unknown motive.
For 88 days, once kidnapped, Closs was forced to hide under a twin-sized bed which Patterson surrounded with boxes and bins, and then placing heavy weights on top of them so she could not escape or move without him noticing. Closs reported that he would also play loud music when other people were over in another effort to hide his crime.
Last week, she gained the courage and strength to push away the obstacles and run outside where she thankfully saw a woman walking her dog. The woman took her to her home and called the police.
Patterson admitted that he had genuinely thought he would never be found until he came home and saw her footprints outside.
The house she was kept in was 70 miles north of her home in Wisconsin, about a 2 hour drive. Since her escape, she has been reunited with her aunt, uncle, other extended family, and her beloved dog.
The odd, disturbing details to this case are irrelevant when you appreciate the bravery of young Closs, and one can only hope that she will receive help and support in order to help her live the rest of her life in peace.
About the Writer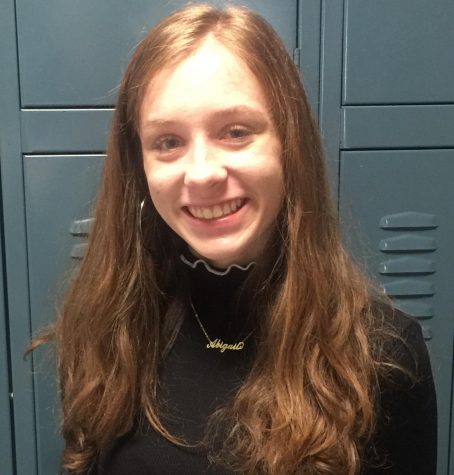 Abby McCabe, Editor
Abby is a writer for The Prospect, in her second year on the staff. She is also an editor with the newspaper.