Battle of the Beanies
As the temperature lowers and the trends evolve, beanies are not only supplying warmth, but leaving you hot on the style spectrum.
The average person wouldn't understand the multiple variables a beanie withholds, which is essential to not looking like an egg…because nobody wants that.
Components that are crucial to wearing a beanie are the fit, the volume, the fold size, and overall comfort.
What do you mean by volume you ask?
Well, social media digging has brought me to notice the amount of extra fabric that sits on top of the head, not filled, as the key factor in pulling it off.
The two black beanies facing off against each other in this test are a Polo Ralph Lauren, and a Carhartt beanie. Two completely different brand objectives producing the same product.
Wearing the Polo beanie on Friday caused me to notice the relaxed fit, just fitting my forehead with a thick four-inch fold. The extra fabric on the top is looser, easy, plump, and exceptional for style.
After long hours of wearing, it still holds a good shape. But I did notice the fabric starting to itch my hairline throughout the day, which translates to discomfort.
Trial two:
Carhartt's turn to try a wear.
For those of you that aren't aware, Carhartt is a workwear brand usually targeted at builders and hard labor jobs. But, recently on the fashion scene celebrities have been their biggest customer.
From A$AP Rocky to Stormi Webster, these unexpected beanies are all the rage to the fashion world.
Starting off, I noticed the tighter fit in the fold which felt nice and secure.  The volume and extra fabric was a smaller and firmer, which was a nice contrast from the Polo beanie. The beanie felt comfortable and only left me a little of an irritated forehead towards night time.
After wearing two completely different yet similar beanies, I was left to notice a universal theme.
In the end, wearing the same fit beanie is boring and over-kill but, understanding the uniqueness of each beanie and what it has to offer. Leaving  me to appreciate the wear of each and to style accordingly. However, if your wallet is struggling to pay for your lattes, Carhartt's price of $12.99 keeps your head warm and your wallet happy. As for Polo's $40.00 beanie, is better if you are willing to splurge.
So, try beanies out!  I promise they are cool … at least for now.
About the Writer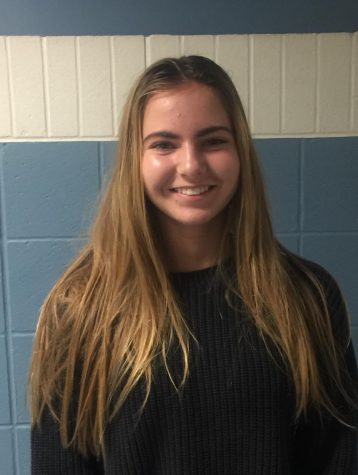 Paige McGee, Staff Writer
Paige is a writer with her first year on The Prospect staff.