There's A New Dean In Town…
After ten years of teaching at Fairfield Ludlowe High school, Mr. McCloskey has now been named the new dean of Webster house.
January 18th 2019, is the first official day McCloskey takes on his new role in the school community.
Most students, like myself, find this moment to be bittersweet. Mr McCloskey always made the classroom a fun learning environment. But, seeing one of our favorite teachers getting a well-deserved position leaves us with nothing but happiness and support.
McCloskey said coming to Ludlowe was the first time he's ever heard about a dean position, and it intrigued him because it was still being able to work with students in a different role.
"I've been a teacher for 18 years and it's a big change. I like the classroom environment, but this has always been the next step for me… moving towards more of an administrative role," McCloskey stated.
Fulfilling this position, McCloskey plans to continue his coaching for the Ludlowe Track Team and the Fairfield Prep Football team.
As McCloskey prepares for the leadership role, he stated he is most excited about "working with Mr. Craven and Mr. Volpe, and having a much different role in the school environment working with students and staff  in a different capacity".
Transitioning to a much larger role, Mr. McCloskey states he's most nervous about making sure he does a great job and getting use to not being in front of the classroom.
He also knows he has to get used to understanding the different day to day interactions with students, compared to day to day interactions as a teacher.
With  becoming dean, he hopes to motivate students to get to class, and to make good decisions throughout their career at Fairfield Ludlowe High School.
About the Writer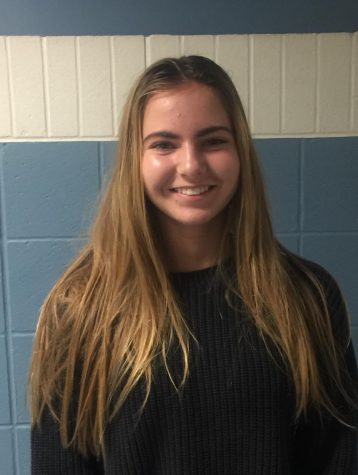 Paige McGee, Staff Writer
Paige is a writer with her first year on The Prospect staff.