Get to Know Your New Superintendent – Mr. Mike Cummings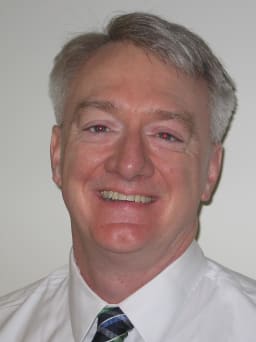 Samantha Juthnas
January 8, 2020
At the beginning of this school year, after making lasting impacts in the Milford and Fairfield school systems, Michael Cummings was named Superintendent of Fairfield Public Schools.
Within seconds of meeting Mr. Cummings, it was noticeable that he is a people-person: friendly, approachable, and extremely welcoming. 
He admits he is always open to a conversation, in fact, "the stories of people," is what drew him to the subject of history, teaching it for many years at the elementary, middle, and high school levels. 
Cummings loved teaching and explained how, "the best part of working in a school building is the interactions with kids." Now, working in Central Office, this is something he must sacrifice. 
As he continued his teaching career, Cummings' aspirations grew, and his goals widened. 
"I would have concerns about how the bigger pieces fit together, and I didn't feel like in my role I was able to make the difference that I really wanted to make," Cummings stated. 
"There were things that I thought could be done better." 
This dedication and strong motivation for impact and change is what sparked his appreciation, "of how the system worked."
After many years of teaching a variety of different-aged students, Cummings was offered the position of principal at Joseph A. Foran High School, the high school he started teaching at and from which he graduated; this opportunity, he says, "was, really powerful." 
After 29 years of working in Milford education, "it was time for a change," and Cummings then came to Fairfield.
The Superintendent position is, "overwhelming to some degree. It sometimes still hits me: Well, I'm the superintendent," Cummings explained, light-heartedly.
Yet, much to the surprise of some students, the Superintendent does quite a lot more than call snow days!  Although that task in itself is a difficult one. "I hate calling snow days, but at the same time I'll enjoy a snow day as much as anybody else," Cummings stated.
"A lot of what we have to do is build trust and relationships, [with staff, parents, and students]. People want their kids to do very well academically, but at the same time how do we rightfully balance that with the social and emotional needs of kids?" Cummings questioned.
"How do you help students progress and learn and meet high goals, but at the same time be very supportive of the stresses and strains that they're feeling?" 
Cummings and the rest of administration work to find the "appropriate balance" between these concerns, while also helping more students gain a voice. 
Through his time in Fairfield, Cummings has, "come to love the district." He has found that the staff in Fairfield to be so genuinely committed to the kids and are, "good people to work with." 
Through his hard work and diligence, Mr. Cummings has made numerous positive impacts on the school communities he has been a part of. 
When asked what he would want our student-body and faculty to know about him, he responded with: "Anybody who wants to talk, I'll listen."