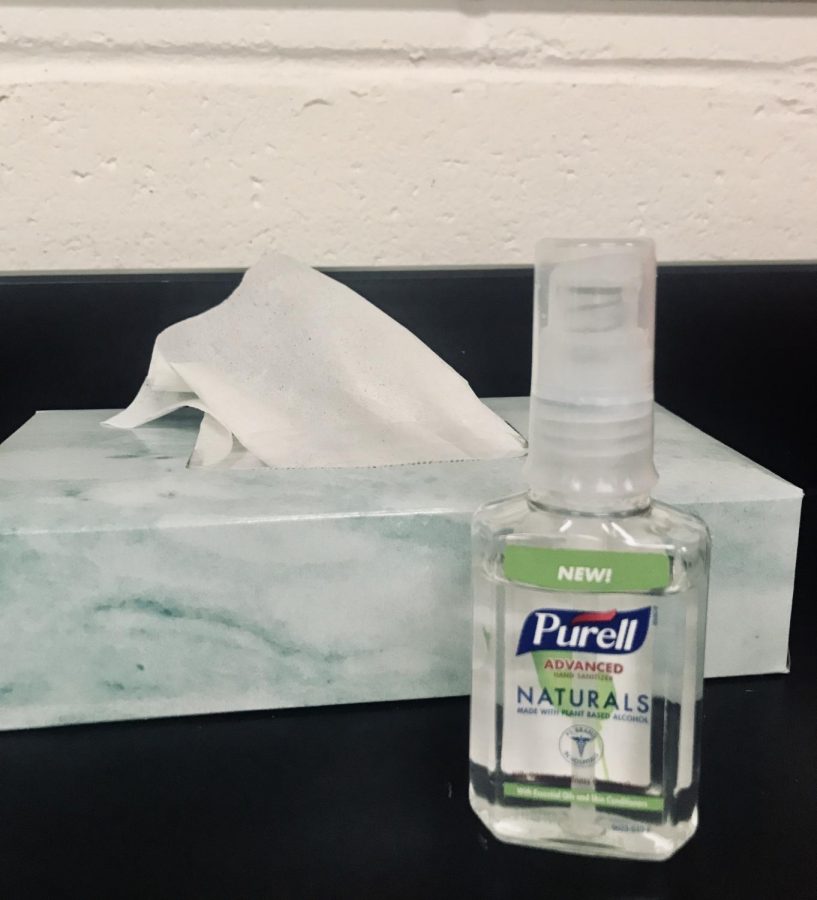 The Coronavirus Status
March 10, 2020
Over the last few weeks, there has been little else rumored around school besides the coronavirus or COVID-19. As of today, CNBC lists the U.S. death count at 26 while New York City Mayor Bill de Blasio announced the city now contains 25 cases. Though scares of the virus in Connecticut have since been resolved, many are feeling the impending nature of this disease appearing so close to home. The director of the Center for Disease Control's National Center for Immunization and Respiratory Disease, Dr. Nancy Messioner, has implied that the spread of the virus across the country is inevitable and suggests schools use "internet-based teleschooling" in order to prepare and counter the possible pandemic outbreak.
Johns Hopkins Medicine states the symptoms of this coronavirus as similar to the seasonal flu; they are both respiratory illnesses and can cause fever, cough, body aches, fatigue, and pneumonia. However, the most obvious difference between the two is the fact that though the flu has had more of an impact on Americans, the coronavirus has not been prevented yet by a vaccine or antiviral medication as the flu has. The virus can most easily be spread through sneezing, coughing, and talking, so effectively washing your hands and covering coughs and sneezes are especially important in keeping everyone safe while in school and other public places. Beyond keeping health provisions in mind, it is important to avoid "giving into the panic that the media is trying to spread," says senior Abby O'Donnell.
With the past cancellations of the Italy and Galapagos trips, today's announcement of Friday's early dismissal and all future field trips being cancelled has impacted many students. Further, the threat of sports and other large event cancellations impacts our whole town. As colleges across the countries begin to send students home, many Ludlowe students are experiencing older siblings returns, fears of cancellations of concerts, college events, and April break vacations. Seniors Abby O'Donnell, Jake Banquer, and Josephine Koeck commented on how many teachers have worked to brainstorm out-of-school learning ideas such as voice-over powerpoints, the Google Meet application, videos on Google Classroom, etc. According to Abby O'Donnell, "Many teachers have had open conversations, especially in AP classes, in order to reduce any anxiety about missing material that may be on the exam". We can appreciate the privilege of every student being provided with a Chromebook in our town to make remote learning possible, where many other communities cannot execute the same as effectively due to a lack of resources.
Across the globe, economies have plummeted due to the virus fears. Yesterday was one of the worst performing days our stock market has had since the 2008 financial crisis, and today President Trump plans to meet with Congress to request a payroll tax cut and assistance for hourly wage workers that are being personally, economically impacted by the virus. Remembering that the school will always take into account our health and safety first, we should continue to uphold health precautions and take the illness seriously yet not retreat into stress and gossip. For official updates from the town, see https://www.fairfieldschools.org/covid-19-information-and-resources.
More information retrieved from:
https://www.cnbc.com/2020/02/25/cdc-outlines-what-closing-schools-businesses-would-look-like-in-us-pandemic.html
https://patch.com/connecticut/fairfield/fairfield-schools-taking-precautions-amid-coronavirus-concerns
https://www.forbes.com/sites/sergeiklebnikov/2020/03/10/stock-market-attempts-to-rebound-from-historic-plunge-as-trump-promises-financial-stimulus/#67c0fbbb7b3b
https://www.hopkinsmedicine.org/health/conditions-and-diseases/coronavirus/coronavirus-disease-2019-vs-the-flu