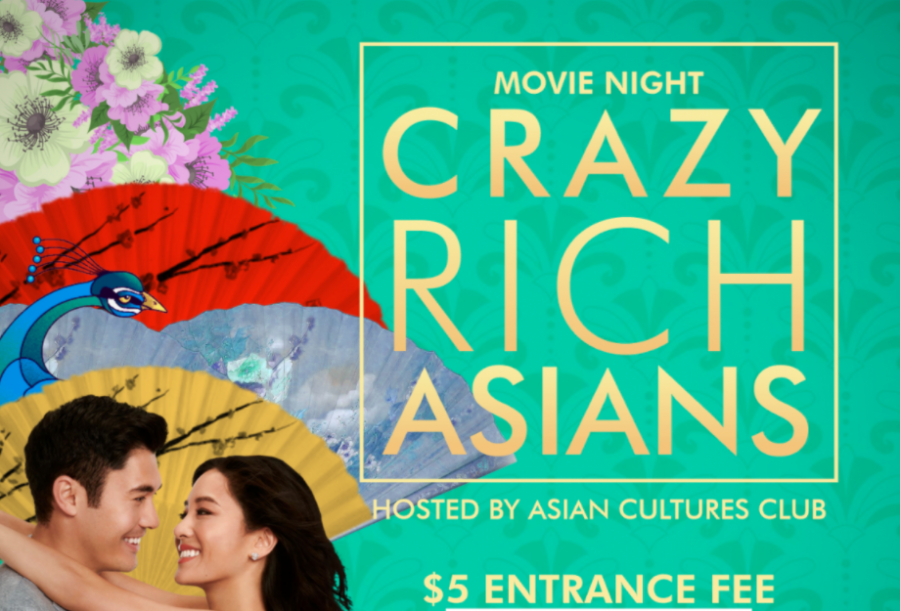 Asian Cultures Club
On March 25, the FLHS Asian Cultures Club held a movie night to build fellowship and raise awareness of Asian cultures in the school community. Around 20 students came to the auditorium to watch Crazy Rich Asians and enjoy snacks and popcorn.
While the movie night was definitely filled with joy and laughter, members of the Asian Cultures Club acknowledged that the events of the previous week have impacted the experience of students and gave a new meaning to the gathering. On March 16, a gunman killed eight people in the Atlanta area, six of whom were women of Asian descent. Asian Cultures Club President Sarah Chen condemned the violence and reflected, "It is important to acknowledge that this shooting in Atlanta affects our club and our learning environment."
The shooting has brought heightened attention to the rise in hate crimes and discrimination against the Asian American community during the COVID-19 pandemic. Asian American communities have voiced fear, anger, despair and sadness in response to this tragedy; across the country, communities have protested to "Stop Asian Hate" and held vigils to remember the victims. The Asian Cultures Club recognized that this movie night was more than just fun and fellowship. It was an opportunity to form solidarity between students of different backgrounds at FLHS and  promote the club's mission to educate students about Asian cultures.
Ludlowe junior Sophia Malek shared, "I decided to attend because I wanted to show support to not only my friends who hold office in the club but to the club and culture as a whole. I have seen the movie before and loved it, so seeing it again to show support was even better!"
The movie we watched, Crazy Rich Asians, was notable at its release in 2018 for representation: it was the first Hollywood film with an all-Asian cast and an Asian-American lead in 25 years. The movie focuses on the experience of Rachel Chu, a Chinese-American daughter of an immigrant, who travels to Singapore with her boyfriend Nick Young and suddenly enters his world of extreme wealth and privilege.
Crazy Rich Asians explores the tensions between belonging in the mainland of Asia and identifying with American values. Mrs. Young, Nick's mother, sees Rachel as an outsider for her identity as an Asian American "self-made woman." She worries that Rachel will associate with the American creed of individualism and happiness, instead of traditional family values and the ability to make sacrifices for the collective well-being. Additionally, class divisions come into play: the Young's have accumulated their enormous fortune over many generations, while Rachel's mother immigrated to the US with nothing, working odd jobs to build a better future for her daughter.
The film brought visibility to a diverse array of Asian actors, reflecting people who have rarely seen themselves represented. Karen Ho writes in Time Magazine, "For decades, Asian Americans working in the film and television industry have carried the impossible burden of fixing a system that has tended to punish, stereotype, and ignore them." Instead of stereotyping the experience of Asian women, the film portrays Rachel Chu as a strong, intelligent, and self-directed woman who has worked hard to become an economics professor. She holds fast to her integrity and meets challenges with grace. The film portrays the diversity of Asian cultures across the diaspora, rather than representing Asians as a single and homogenous group.
The nuances of class, cultural stereotypes, and the Asian American experience that the film explores are all extremely relevant to understanding the recent shooting in Atlanta. According to the New York Times, many of the victims were Asian American immigrants who worked low-wage jobs for the upward mobility and opportunity of their children. Some worked long hours to pay for their children's college tuition; they knew an experience more similar to Rachel Chu's family in the film rather than the Young's.
Even as the event prompted me to reflect, it was also fun and joyful. As I watched the movie (socially distanced), it was a pleasure to hear the laughter and commentary of my friends and peers. It felt so good to be together, in one space, watching a movie—a light hearted romantic comedy at that. Sarah voiced this wish, saying, "I needed to do something to brighten up the mood and atmosphere," in the face of both local and national events that have weighed upon Ludlowe students.
Club Vice President Kristina Yuan shared at the event, "The Asian Cultures Club is a space and community that values and celebrates the diverse individuals of Asian culture." The club is composed of students at FLHS that join together to learn about Asian culture, engage in hands-on activities, experience fellowship, and celebrate diversity. They are committed to continuing these conversations and events to bring the school community together in the future.