Can We Talk Politics?
Why are Americans no longer able to have a civil conversation about politics?
Hang on for a minute...we're trying to find some more stories you might like.
It all began with the 2016 elections. Both Hillary Clinton and Donald Trump were not prime candidates. Both having their issues, Clinton with her email scandals and Trump with his sexist comments.
All the pollsters predicted a win for Clinton.  It was a shock the next morning to many when it was announced that Trump was the President of the United States.
Ever since Trump became president, there has been a noticeable divide in our country, especially between the Republicans and Democrats. Since Trump has radical ideas, that are not easily adopted by Democrats, he creates this divide.
Trump's radical and harsh views infuriate most Democrats, which leads to them taking their harsh and opposite views. These polar opposite views are often what turn civil conversations about politics into a heated debate.
There is also a divide in the Republican party. Many moderate Republicans were disappointed that Trump is president, since he holds conservative views (views outside the mainstream of moderate Republicans).
Republicans in the government have denounced their support for Trump. Some Republicans have even come to the point where they are afraid to say that they are Republicans in fear of being blamed as a Trump supporter.
Many of the topics that he brings up tends to be the hard ones to talk about. Instead of trying to encourage bipartisanship to solve these problems, he takes every chance he gets to shame and blame Democrats for his problems.
For example, he blames Democrats for the immigration problem, such as the caravan heading north in Mexico, and the policy where families are separated after illegally crossing the border. He has also blames Democrats, on multiple occasions, for interfering with the elections. He also continues to call Clinton "Crooked Hillary".
With a President that does not show any hope of bipartisanship, how are civilians expected to work together?  
Trump believes his success is based on convincing Democrats to accept his views as opposed to reaching across the aisle to find compromise.  Is this a successful political strategy? We probably will not find out until after the next presidential election in 2020.
About the Writer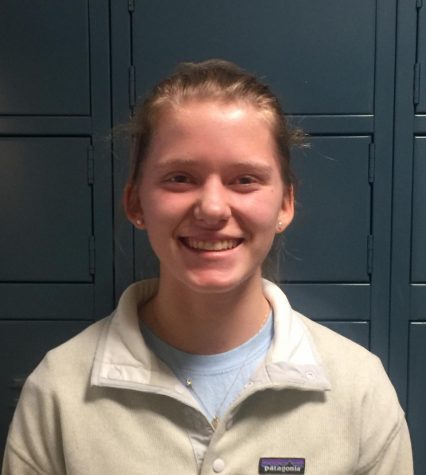 Phoebe Burtt, Staff Writer
Phoebe is an Op-Ed/Features writer with her first year on The Prospect staff.