Eyes On The Prize
Ludlowe Girls Basketball team is getting ready for a competitive season.
Hang on for a minute...we're trying to find some more stories you might like.
Fairfield Ludlowe Girls Basketball is off and running for the 2019 season. This year's team is led by senior Paige O'Connell, senior Bridget Paulmann, and junior Ira Boci.
In their 2016-2017 season, the Lady Falcons only won four games. Last year, they improved their season to 10-11.
In 2018 they were a game short of making the Fairfield County Interscholastic Athletic Conference (FCIAC) playoffs, but O'Connell says, "We have a good chance of making both FCIACs and states this year."
As many teams do, the girls have been working hard in the off-season so that they are conditioned and ready for the first game of the season. "We do lots of running drills," O'Connell states.
The team knows that the hard work put in now will pay off later. Since basketball is a smaller roster, it's important to have an all-around fast team.
The team also chose a fun way to incorporate that off-season running by participating in the Colony Grill 5k, where they even dribbled basketballs for the entire 3.1 miles.
The Lady Falcons use the summer and fall to play in local leagues with other local high school teams. Off-season training is not only about the conditioning, but it's also about getting closer as a team.
Junior captain, Ira Boci, says one of the reasons that they were so successful last season was because they "trusted each other" on the court.
Team bonding is one of the girls' favorite parts of the season. They like to spend time together by getting ice cream, and also by doing a fun holiday scavenger hunt with their coach during the season. Both Boci and O'Connell described the team as a "very close group of girls."
The Head Varsity Coach, Sara Kinsley, is a fundamental leader in implementing a positive atmosphere for this team.
Kinsley played at Ludlowe and holds records for blocks, rebounds, and points. She also played basketball at Gettysburg College where she was a captain and ranks second in school history with 120 blocks.
She was an assistant coach for many years but took over as head varsity coach for the 2016-17 season. According to her players, she has put in so much effort to make this a program that people want to be part of.
O'Connell says that part of the reason that she has continued to play is because of how much she loves her coach.
"Even in the middle of doing sprints she's cheering us on," O'Connell said. "She believes in us and knows we're capable."
The captains also play a big part in keeping the team positive and pumped up. Boci says that during games they have lots of creative "bench cellys." Last year, When a player made a three-pointer, the girls on the bench would swing towels in the air.
She also said that to get the team excited she plays music.
Boci describes herself as very friendly and energetic, which are essential qualities for a captain. O'Connell says they liked to listen to inspirational speeches to get excited about games.
Juliet Bucher, a returning varsity sophomore, says she's excited to "get back on the floor and have the most successful season as possible."
The girl's basketball teams' first game and home opener is Wednesday, December 12th at 5:30 p.m. vs. Norwalk. Come out and support the Lady Falcons!
About the Writer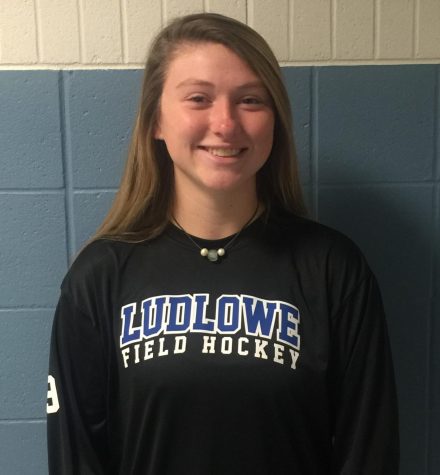 Taylor Horine, Staff Writer
Taylor is a writer with her first year on The Prospect staff.