Is the High Price-Tag of "Counties" or "Red and White" Worth It?
Sorry, there are no polls available at the moment.
With the price of attending either of these dances reaching up to a thousand dollars for a single night, teens question if the price tag is worth it.
For the past 80 years, the Counties Assembly Charity Ball and the Red and White Charity Ball has been embraced by juniors and seniors across Fairfield County and are seen as important parts of a girl's high school experience. However, with the price of a ticket for each couple being $125, coupled with a new dress, shoes, tuxedo, hair, corsages, car etc. the price can reach $1000 for a single evening.
The majority of the students choosing not to attend the dance find the planning to be stressful and, the price is too high. According to a survey done in 2015 conducted for Visa Inc., the typical prom-goer in the northeast spends an average of $1,169.
The dances are black tie, meaning the attendees are required to wear long dresses or tuxedos. Jake Miller, a junior at Fairfield Ludlowe High School, says "The price is fine but if you have to pay all this money you should be able to wear whatever you want."
The pressure and money of attending these dances primarily falls on the girls. The girls are the ones who receive the invitation to attend. Therefore, they are the ones to find a date, set up pictures, and make the plans for after the dance.
Felicia Gurgitano, a senior at Fairfield Ludlowe High School, decided to not attend either of these dances because "it's a lot of money, a lot of pressure and I would rather go to prom."
Apart from the selective few who have chosen not to attend either ball, the majority of students plan on attending the balls. Hannah Lebouthillier and Livia Holzner, juniors at Fairfield Ludlowe High School, plan on attending Counties because "lots of people are going and it's going to be fun."
The two girls agree with the claim that the price is high, however, they believe the ticket price is fair because not only is it for charity, but attendees are given food, music and a fun evening with friends at a fancy venue.
This year, Counties will be held on Friday, January 18, 2019, from 7:30 p.m. to 11:00 p.m. and The Red and White dance will be on Friday, February 1, 2019, from 7:30 p.m. to 11:00 p.m. Both dances will be held at the Stamford Marriott. 

About the Contributor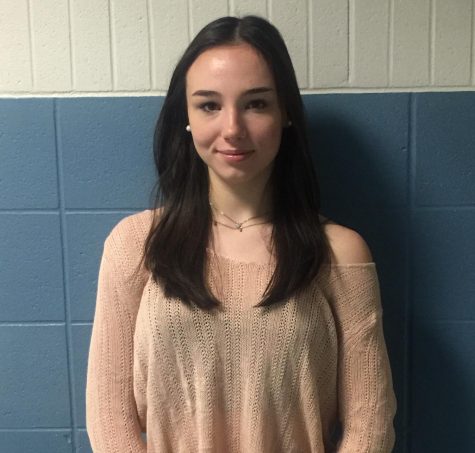 Sarah Herley, Staff Writer
Sarah is a writer with her first year on The Prospect staff.