Khalid: The Artist of This Generation
Able to speak to millenials unlike any other artist in the past
Hang on for a minute...we're trying to find some more stories you might like.
When he was seven, Khalid Donnel Robinson's father was killed by a drunk driver.
Raised by his mother, Khalid grew up listening to music, who was in the army, and sung in many Army ensembles. His mother shared her love with music with him, and proved to be a huge inspiration to Khalid. His mom even helped him create some of his songs, such as "Location".
Since his mother was in the military, they moved around a lot: North Carolina, Kentucky, New York and even Germany. However, it was not until they arrived in El Paso, Texas when Khalid felt inspired to write his own music.
His high school experience instilled confidence in him that encouraged him to record his music, which he first uploaded to soundcloud.
When Khalid released "Location", in August 2016 at the young age of 18, his intention was to help him become prom king, which he ended up succeeding at, yet the song did more than gain him a crown and scepter. Kylie Jenner snapchatted the song to her millions of followers, which helped propel his career.
The day that Jenner snapchatted his song also turned out to be the day of Khalid's high school graduation. Jenner's snapchats of songs is dubbed the "Kylie Bump," due to the songs' spiking on streaming platforms.
Khalid grew fast. "Location" reached #16 on the Billboard's Hot 100. His debut album, American Teen, reached #1 on the Billboard Top R&B Albums. Khalid was also nominated for five Grammys, including Best New Artist and Best R&B Song for "Location".
Khalid's most notable awards include 2017 MTV Video Music Award for Best New Artist, 2018 Billboard Music Award for Top New Artist, 2018 American Music Award for Favorite Male Artist Soul/R&B (which Michael Jackson also won in 1981), amongst others.
American Teen was released in 2017, following Trump's 2016 election. Khalid hoped to send a message to everyone: no matter your shape, size, or color we are all American Teens and we all need to accept and appreciate each other.
About the Writer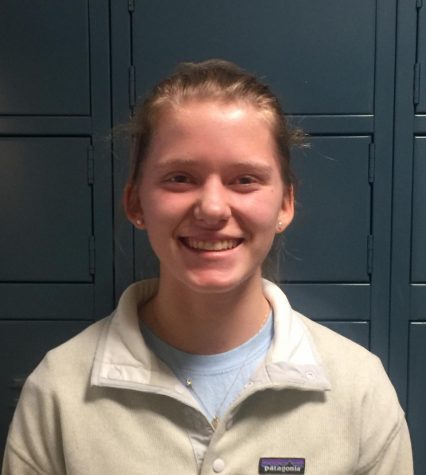 Phoebe Burtt, Staff Writer
Phoebe is an Op-Ed/Features writer with her first year on The Prospect staff.