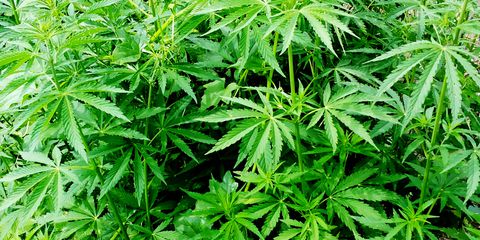 Marijuana vs. The People
Former president Franklin D. Roosevelt signed the first federal marijuana law on August 2, 1937, known as the "Marijuana Tax Act of 1937."  
Marijuana has been illegal in every U.S state until 2012, when Colorado and Washington both legalized marijuana for recreational purposes.
Today there are 33 states which have legalized marijuana for medical purposes. Marijuana is legal for both medical and recreational purposes in 11 of these states.
Just last week, Massachusetts became the 11th state to legalize recreational marijuana and dispensaries. What was once known as an illegal drug deal is now a  business, where the tax-income ends up in the government's hands.
Colorado collected over $135 million in taxes from the selling of medical and recreational marijuana in 2015.
It is no secret that marijuana has been sold illegally for decades. In 2016, the illegal selling of marijuana totaled over $46.4 billion. Yet, in 2017, people in North America spent nearly 9 billion dollars buying marijuana legally.  
The selling of legal marijuana is expected to profit $22 billion by 2020.
But before the selling of marijuana was used to benefit the economy, many people in the United States have been supporting themselves by dealing marijuana illegally.
In a NBC article, author Tony Dokoupil wrote "…new laws have done nothing for people with past convictions, including some with sentences heavier then rape".
Some may now question whether it is fair that the people who have been convicted for possession of this drug are sitting in prison, while the privileged upper class is making a substantial profit from this business.
The majority of these 'criminals' had small amounts of marijuana with them or were not using the drug at the time.
Between 2001 and 2010, 88% of the 8.2 million marijuana arrests were because of possession, not use. In 2017, nearly 600,000 people in the united states were arrested for the possession of marijuana.
The marijuana arrest data also shows significant racial bias. People of color are nearly four times more likely to get arrested for marijuana possession than white people, despite the fact there are roughly equal usage rates between both races.
While Massachusetts retail shops cannot sell more than one ounce of marijuana to a person in a single transaction, residents of Massachusetts can now possess up to 10 ounces at home.
It's interesting to think that there are thousands of men and women behind bars, some serving hefty sentences for possessing less than 10 ounces of marijuana, and yet, one legally can have 10 ounces in his or her home, and now the government also gains — big time.