The Power of Persistence
How a Passion Has Shaped My Future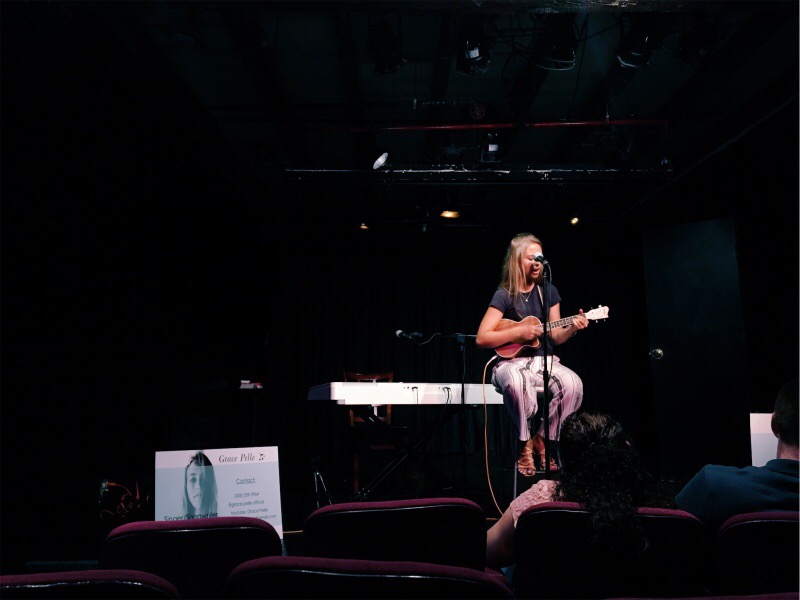 I have had a passion for creating music since I was 11 years old. Ever since a young age, my mission was to make my dream into a reality – and now, at age 17, this vision is becoming more vivid.
I have always sought to reach anything I set my mind too. I self-taught myself piano by ear at a young age, and picked up ukulele and guitar during high school.
I would often find myself writing lyrics in class instead of taking notes.
It has always been hard to pursue what I love outside of high school because my personal interests always collide with traditional education.
As a singer/songwriter, I did not have the comradery that appears within a team, and I did not have any idea where to start with marketing myself.
So, I started to reach out to artists across the country and I spoke with singer/songwriters within the industry for advice and guidance.
I taught myself a music software on my computer at home, and created a makeshift studio in my basement to record songs. I started to book myself shows at local and renown venues in the city, such as The Bitter End and The Producer's Club, and I have connected with artists around the world through a social media page.
Once, a singer/songwriters' producer reached out to me via Instagram and asked if I could  headline for his artist from Orlando, Florida. After months of communicating and collaborating, we put on our own show in Times Square.
I additionally became an active performer for a non-profit organization called The Cancer Couch, and I have had several experiences raising money with music.
After taking music-producing classes via Skype from an artist developer in Nashville who listens to my music, I became more confident with my skill. I even featured my friends in one of my songs, and the collaboration is something that I have always loved. I am still learning every day and I am always looking for the next opportunity.
This past summer, I had a goal to self-produce my very own EP called "I Believe".
By the end of the summer and after countless hours of hard work, I had accomplished my goal. I released my album on all music platforms such as iTunes and Spotify, and a larger audience began to listen to my music.
I started to hear from several listeners across the country that my music had an impact on them – this was such a rewarding result because that is my constant goal.
My album was recognized by a broader audience, and now I have the opportunity of recording more original material in Nashville.
Despite pursuing a passion outside of school, I am heavily involved in the music department within school and am involved in an acapella group. The material I learn within school continues to promote my knowledge of music, and I am very grateful to be involved.
Going into college as a music major, I am ecstatic to see what the future brings me. Remaining persistent and sticking with my goals throughout high school have allowed me to make my dream into a reality, and I will continue to keep persisting.
If you have a personal passion outside of school that may seem hard to pursue, nothing is impossible. You can create your own path in order to accomplish your goals, which can push you to a level you never knew you could be at.
The power of persistence can be life-changing; if you have a vision, goal, or idea, run with it and see where it may take you.
My album title will always serve as my life motto. "I Believe" in what I am capable of and I will never stop persevering with a dream I have always had.
About the Writer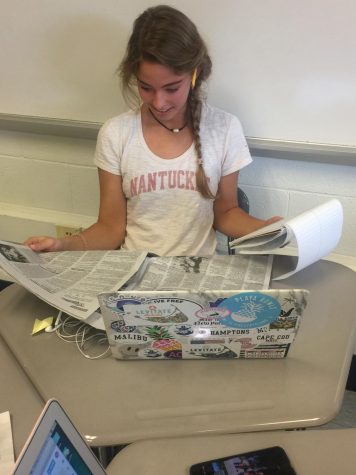 Grace Pelle, Staff Writer
Grace is a writer in her first year with The Prospect staff.