Write for Prospect!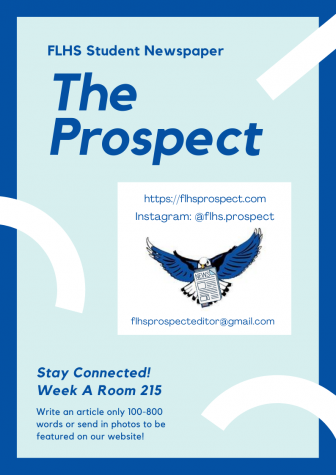 Share your voice on important issues and join our supportive and passionate community of writers!
Send articles on any topic of interest to the Editor-in-Chief at [email protected]. The recommended word count is 100-800 words. We encourage writers to interview two members of the school community for all of our columns.
Not a writer? Contribute photographs or create polls to be featured on the website!
Our club meets during A Week in Room 215 but Ludlowe students can submit articles at any time.
An FLHS Alumna from the Class of 2020 shares about her experience: "The Prospect is a wonderful club that allows you to write about your passions. The flexibility in this makes journalism so much fun! You get to work alongside your peers and learn more about your community through the club. I loved being a part of the newspaper throughout high school!"