FLHS Indoor Track: On the Track to Success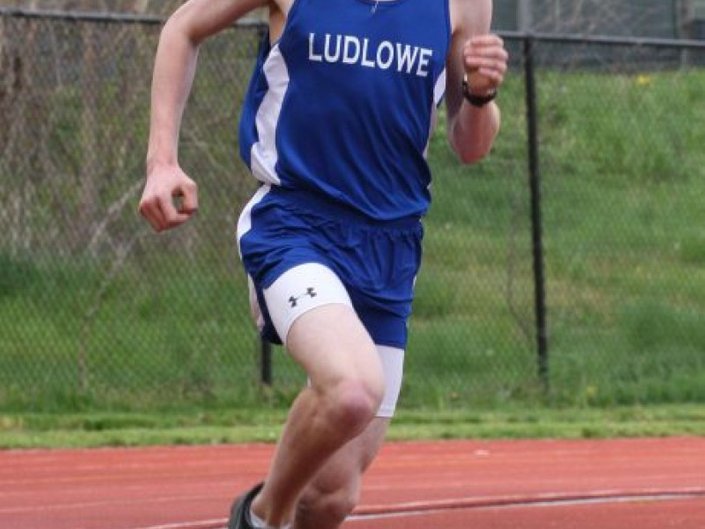 Despite it being early in their season, the Fairfield Ludlowe High School's co-ed indoor track team continues to have a growing record of achievements.
Not only have many of the athletes already qualified for FCIACs and states, but multiple school records have been broken as well.
One of the most notable athletes is sophomore Tess Stapleton. Stapleton has placed first in every hurdles race this season.
And as if that wasn't already impressive, her 50 meter hurdle time of 7.95 seconds broke the previous school record.
Another event with a new school record achieved this season was the boys high jump. Senior Dillon Buongiorno jumped an astounding 6 feet, breaking Kieran Barker's previous 2016 record of 5 feet and 11 inches.
Clearly, this season is already promising to be legendary for Ludlowe's indoor track team.
Track in general has a very abnormal team structure. While there is an overall team score, each event is performed individually, meaning a victory could depend on a single person.
Though this may seem like a dividing factor to the team's dynamic, it actually brings the athletes closer together.
"Our team dynamic has always been very close," says captain Peter Kryspin.  "There's an understanding of the love/hate relationship with running, and how it is simple, but agonizing."
Kryspin attributes the strong atmosphere of positivity to the lengthy duration of the meets.
"It's different because there's a lot of downtime," he says, "we're able to conversate with ourselves and other teams, so there's a lot of companionship."
A crucial aspect of individually competing is self-motivation, however, at Ludlowe, an even bigger source of motivation is your teammates.
"So many new runners have really stepped up their game," says captain Annalisa Skinner, "everyone wants the same goal: to succeed."
The goal to succeed is extremely evident within our Falcons. As soon as a race begins, countless Ludlowe students cheer for their peers and push them to do their very best.
While some runners are there to compete, most are there to have fun in the positive environment.
"It's very welcoming to all levels of runners," Skinner says.
Of course winning is something every team strives for, however Kryspin says that for his team, one of the top goals is to welcome newcomers and build a strong team for the future.
Although the team won't know the full extent of their accomplishments until postseason, one thing is for certain… this is truly a unique team full of positivity, hard work, and endless support. And now, of record-breaking athletes as well.
About the Writer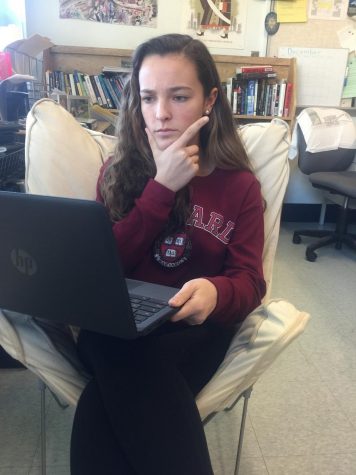 Maddie Herron, Staff Writer
Maddie is a writer with her first year on The Prospect staff.