Quench Your Thirst: The Search for the Right Water Bottle
Water Bottles are not just about hydration anymore, now they are for style, quality, and functionality.
Over the last few years, insulated stainless-steel water bottles have been all the rage, but with so many choices, which bottle is the most bang for your buck?
I put four brands to the test: YETI, Hydroflask, Swell, and Corkcicle. These brands are the most popular bottles among teenagers.
The first mainstream brand to reach teenagers was Swell. Swell has a sleek design and comes in a variety of colors, patterns, and textures. But, is it worth the price?
For a 25 oz. bottle, it cost $45.00. To me, this was a major red flag; when I was comparing prices, I immediately noticed this was the most expensive.
A 25 oz. bottle from Corkcicle, on the other hand, costs $32.95. Corkcicle has a unique shape to the bottle, which allows for a better grip, and it still comes in a number of colors, patterns, and textures.
Likewise, Hydroflask has a 21 oz. bottle sold for $32.95. What Hydroflask has that Swell and Corkcicle do not is various size options.
The largest size of a Swell is 25 oz., while Corkcicle offers a 60 oz and so does Hydroflask; but Hydroflask has more medium-sized bottles as well.
And then there is YETI.  A 26 oz. YETI bottle costs $39.99, but this brand also has the least amount of colors and is on the more expensive side.
I personally own each of these bottles. To test which was the best quality, I put five ice cubes into each bottle to see which kept ice the longest.
In my Hydroflask, the ice melted quicker than the others, but the water was still kept cool. In both the Swell and Corkcicle, the ice stayed longer than the Hydroflask. The ice did not begin to melt until I put new water in.
The YETI Bottle kept the ice intact the longest. In some instances, I had the same ice in a bottle for over a day.
Quality is not the only aspect to influence your purchase, though. One flaw both YETI and Hydroflask have are the wide mouth caps that can sometimes spill over when you are drinking.
Hydroflask found a fix to this problem and has two other caps that can be interchanged on any of their bottles. They have a sports cap, and a flexible straw cap. The caps may cost extra, but in my opinion are worth it so you don't spill water on yourself.
YETI has also designed different tops, which cost $9.99, but are worth the price if you are worried about spilling.
Out of all the bottles, Swell was the one I found least recommendable. It was the most expensive, no large sized bottles and it also dented and scratched easily.
Granted it's a good quality bottle and keeps your drink cold or hot for a long time, but it's not the best quality for the price.
Corkcicle and Hydroflask are also good quality bottles. Hydroflask offers more size varieties which are good for people who like to stay hydrated.
I found these bottles similar in quality and recommend them both.
Overall, YETI comes home the winner, and the one I most recommend. The price is higher, but so is the quality of the bottle.
About the Writer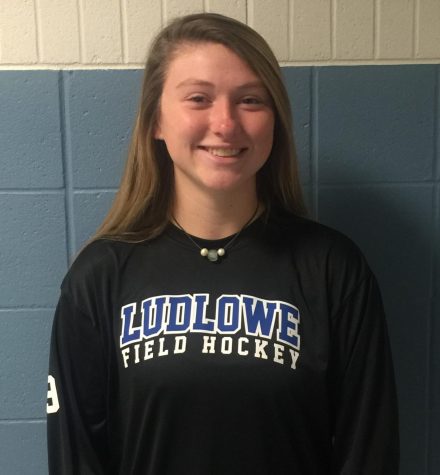 Taylor Horine, Staff Writer
Taylor is a writer with her first year on The Prospect staff.