Ludlowe's Riveting Hidden Department: Technology Education
Are you interested in cybersecurity?
If you answered "Yes," then you can get started with your coursework right here at FLHS!
With the variety of electives offered through the Tech Ed department, you can eventually  make your way up to the Cybersecurity course, which is just one of the many interesting technology education classes offered here at Fairfield Ludlowe.  
Technology Education classes (Tech Ed) are in the basement of the school and there are many courses of possible interest.
"A lot more students have taken the class over the last two years," said second-year teacher Mr. Robinson, who hopes more students will start to take technology education classes. The classes vary from Woodshop Manufacturing, Transportation Technology, Computer Aided Design (CAD), Computer Technology, Engineering Design/Robotics, and more classes.
"Some kids might not grasp what they are learning in their core classes, but they can actually put [what they are learning] to actual use in tech ed classes," says Robinson. Robinson talks about how technology education classes can help students grasp a topic they might be struggling with in a core academic class.
"I've seen students come in knowing absolutely nothing, like not even being able to read a ruler, and by the time they leave at the end of the semester, they are making furniture for their house," says Robinson, when asked about the type of growth he's seen in students throughout the school year.
Currently, there are approximately 1 in 5 jobs in Connecticut which are technology-related, so it is a field which is growing and in high-demand. "There are a lot of colleges out there for all of our areas," says Robinson when asked about secondary education in the field of tech ed.
"I think [one thing] students can get out of [these classes] is the realization that they can actually do it," says Robinson, when explaining what students can expect in when signing up for technology education electives.
However, you may never know if you don't take a chance, and venture into the depths of the basement into the world of tech ed. There may just be a class which sparks your interests or reassures your passion and future dreams. So, try signing up for a technology education class;  course selection is coming soon!
About the Writer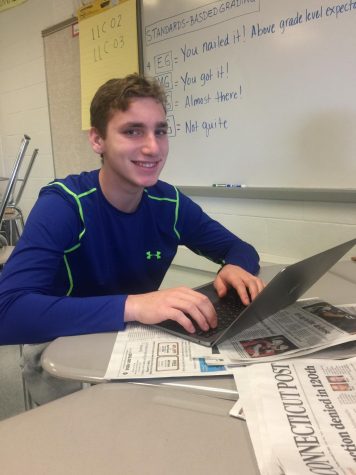 Griffin Forberg, Staff Writer
Griffin is a writer for the sports section in his first year with The Prospect.