FLHS Students Walk-Out in Support of Global Climate Strike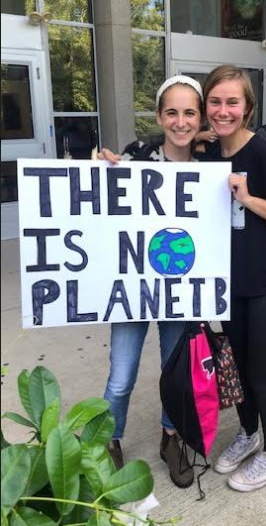 16-year old Greta Thunberg has started a revolution: one to save the world. Thunberg has started a global movement to protest the causes of climate change. Her idea of "Fridays for Future" has resonated with young people all over the world. "Fridays for Future" is an international movement where students leave school to participate in protests and demonstrations regarding climate change. This idea hit students this September to become a worldwide event. 
On Friday September 20th, the global climate strike took place. All over the world – whether it be Australia, Uganda, Bangladesh, El Salvador or even Antarctica – students took to the streets, marching toward their government buildings to advocate for a change in environmental policies. Students were asking for climate justice. The goal was to raise awareness about the damage humans have done to the planet. Among the demands are: to create a new green deal, to keep fossil fuels in the ground and use renewable energy sources, to respect indigenous land and sovereignty, to implement sustainable agriculture practices, and to protect and restore biodiversity. 
FLHS students walked out at 12:08 PM in support of this global movement. My fellow seniors Danielle Wilklow, Lila Nulf and I were announcing ways to reduce your carbon footprint and what this strike means for the future. We all decided to start a walk-out that day to show their support for the global movement. Word spread that it was happening by-word-of-mouth to rally the support from their friends and peers. 
The strike meant a lot to Lila, loving how she and her friends could "put something great together." For her "it was amazing to see [her] fellow students coming together to protest for something they really cared about, and something that's so important right now." Lila hopes "we can continue to find ways to join the global effort to make a positive change in this time of crisis."
For Danielle, the strike "was a way of making others aware of the issues our precious earth are being faced with in this day and age as a result of humans. It's important to take a stand because we are the future and we are the ones who will be affected by climate change the most (other than the earth itself!)." 
It is evident that students have not lost hope for the future. This demonstration at Ludlowe may have been a small spec on the map, but it raised awareness about climate change and contributed to supporting the global movement. 
Be aware of future environmental matters to come, and until then remember to reduce your carbon footprint. We can all make a difference!
About the Writer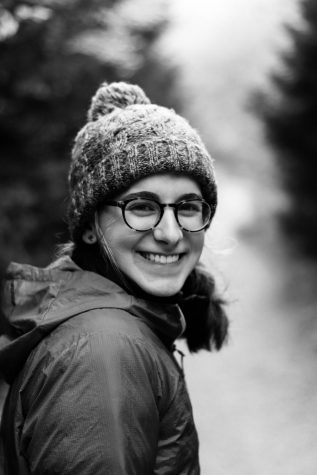 Josephine Koeck, Editor In Chief
Josephine is currently the Editor-in-Chief of Prospect, and has been a part of the Prospect writing staff for four years.