Turkey Invades Syria, Prepares for an Ethnic Cleansing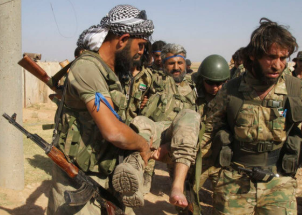 It appears that the United States' political leaders have finally found something that they agree on after almost all of the Senate publicly condemned Trump's actions in Syria on the Senate. If you don't know already, President Donald Trump made a gigantic change in U.S foreign policy after pulling all troops out of Syria to let Turkey invade the Northeast.
The main reason why Turkey wanted to invade was so they could take land and ultimately kill Kurds. The Turkish government largely blamed Kurdish people for starting an opposition party that fights against the Turkish government, and attempts to undermine them. Turkey believes they can get revenge by performing ethnic cleansing against the Kurds.
Though the Turkish government hates the Kurds, the U.S. and Kurdish military forces have been close allies since the end of World War II. The Kurds have fought relentlessly on behalf of the U.S government against the regime of Assad and ISIL fighters in Syria. Trump's authorization of a Turkish invasion goes against 50 years of helping the Kurdish military forces in their military endeavors, and it did not go unnoticed.
Over the past few days, Senators all over the political spectrum, and all over the country, have been coming out against Trump's move. Many say that it is premature and will allow ISIS to regain a foothold in Northeastern Syria. Some politicians claim that it was a good move, and that it is about time the U.S. pulls out of Middle Eastern conflicts. In fact, Tulsi Gabbard, a presidential candidate for the Democratic party and veteran of the war in Afghanistan, supported the pullout, arguing it was a hopeful beginning of the end for the horrible "regime change" wars in the Middle East.
There have been some other unintended consequences of Trump's decision to remove U.S. troops from the region. As Turkey invades, they are completely disregarding citizens, leaving about 130,000 displaced refugees only 3 days after the invasion. Many of the refugees are looking for homes in other bordering and war torn countries, only to find more famine and horrific conditions.
The invasion has also left the Kurds to fight a three-front war against Turkey, the re-emerging ISIL (Islamic State of Iraq and the Levant), and the regime of Bashar Al Assad. They are mainly focusing on Turkey, as they are the largest threat to the lives of Kurds and their autonomy. This has in turn caused the drop in care and attention to ISIL POW camps, letting ISIL members and war criminals run free. Apparently, ISIL released a video in which they publicly thanked the U.S. for their escape. Trump told Americans "not to worry", because all of the escapees will go to Europe and the U.S will be unaffected.
This story continues to develop every hour. Last time maps were updated for this article (10/16/19, 20:56), Turkey had just launched its largest offensive yet, launching airstrikes from all sides and taking as much Kurdish territory as possible. ISIS recently retook two small regions in Kurdsih Territories, and Bashar Al Assad continues to gain territories in other parts of Syria.
About the Contributors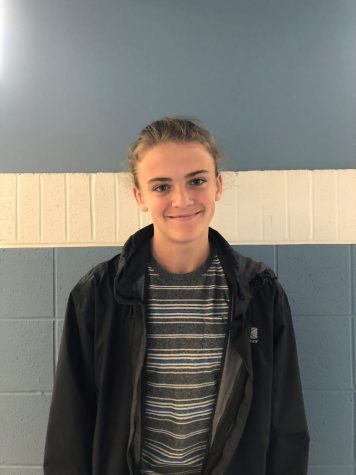 Elias Moyse, Prospect Staff Writer
Elias recently joined the Prospect staff as a writer. It his first year writing for Prospect.