2020 Presidential Election for Dummies
Who's running and what's at stake?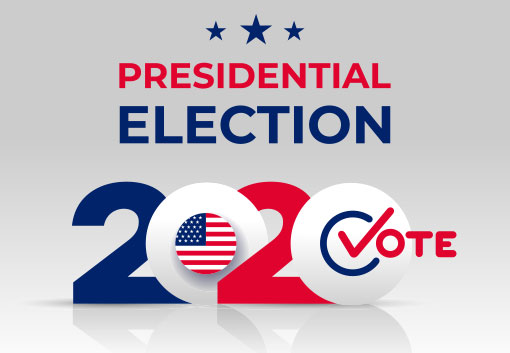 The 2020 Elections are less than a year away and for the Democratic and Republican political parties, there is a lot at risk. 
For Democrats, what is considered most important in the candidate they vote to represent their party is the ability to beat Trump. They believe the 2016 election was in part stolen from Hillary Clinton by Russian government interference, as well as by FBI Director James Comey's announcement, weeks before voters went to the polls, that the Clinton campaign was under investigation. 
Since his inauguration, President Trump has refused to release his tax returns, dismantled government agencies like the Consumer Financial Protection Bureau and the Environmental Protection Agency, and has an understaffed State Department. Trump has defied his own intelligence agencies and continually questions whether Russia actually interfered with the 2016 election, continually blaming the Democratic National Committee and the Ukrainian government. 
Democrats feel that Donald Trump is the most corrupt president in modern-day history and worry about candidates who will not appeal to a broad base of Democrats, moderates and independent voters. They also want a candidate who is not afraid to stand-up to Trump, criticize him publicly, and be effective to call him out for his corruption on the debate stage.
The Republican party, on the other hand, believes that the Democrats are sore losers and have been aligning themselves with the mainstream media ever since Trump's presidential win in order to discredit him. They have called investigations into the Trump campaign's assistance of Russian meddling a "witch hunt," and opposed all investigative subpoenas issued by Congress.
With the ideas and goals of both major political parties in mind, here are the front-running candidates in the 2020 Presidential Election:
Andrew Yang – Yang is an American entrepreneur, attorney, and philanthropist who filed with the FEC in 2017 to run for President in 2020. Yang's campaign focuses on a moderate approach, as his campaign slogan pitches, "not left, not right but forward." He also proposed a 'Freedom Dividend' of $1,000 per month for Americans over the age of 18, stating that it will provide many Americans the opportunities that come with a higher standard of living.
Joe Biden – Former Vice President Joe Biden is one of the front runners in the Democratic party race for 2020, being a leader in many polls. Joe Biden is considered a moderate, meaning he's in the center category between progressive and conservative, and campaigns for overhauling the Affordable Care Act (a reform law that makes health insurance affordable for more Americans), not replacing it. Additionally, Biden has been criticized for his son Huter's involvement on the board of a Ukrainian gas company while he was Vice President. While no improper activity has been proven in his involvement, the appointment has been criticized for looking suspicious and may affect his campaign. It is also this role that played a part in Donald Trump's impeachment by Congress when he asked the Ukrainian President to dig up dirt on Hunter and Joe Biden for their role in Hunter's position on the board.
Elizabeth Warren – Warren is a US Senator from Massachusetts and a Democrat. She is a former law school professor who specialized in bankruptcy and was an early advocate and instrumental in creating the Consumer Financial Protection Bureau after the financial collapse of the Great Recession. Beginning her campaign in February of 2019, Warren is running on a platform that "Has a Plan" for almost everything. She has been a front-runner since announcing her plan to run and her campaign was in first place in mid-Fall, but then dropped after she announced a plan for 'Medicaid for All,' which some think make her too progressive to beat Donald Trump.
Bernie Sanders – Sanders is a current member of the US Senate representing the state of Vermont. Although he serves in the Senate as an Independent, he is running in the 2020 Presidential race as a Democrat. Bernie Sanders lost the 2016 Democratic nomination to Hillary Clinton and has been considered a frontrunner since announcing his bid for the Democratic nomination in February 2019. Sanders is considered a more progressive candidate and campaigns for single-payer healthcare (having taxes cover the costs of essential healthcare for all residents under a single public system) and free college tuition. Sanders is 78 years-old and questions have been raised as to his fitness for office, especially after suffering a heart attack in October 2019. 
Pete Buttigieg – Buttigieg is the Mayor of South Bend Indiana and a Democratic Party candidate for the 2020 Presidential race. Buttigieg is openly gay and a former Naval officer and Rhodes Scholar. His Presidential platform includes climate change reform, gun safety reform, abolishing the Electoral College and preserving rights for DACA recipients.
Mike Bloomberg – Bloomberg is a billionaire owner of Bloomberg News and former Mayor of New York City. He entered the 2020 Presidential race in November 2019 as a Democratic candidate, although he was formerly a Republican. Bloomberg is running on a platform of gun control, climate change and beating Trump. He has not participated in any of the Democrat party debates and is self-funding his campaign.
Donald Trump – President Trump is the 45th President and the Republican nominee for the 2020 Presidential election. He is running on the slogan of 'Keep America Great Again', and attributing his Presidency to the successful economy, as well as conservative Supreme Court justices and Federal Court appointments. Since his inauguration, he has been one of the most unpopular presidents in modern history with polls showing his favorability peaking at around 44% and remaining below that for most of his term. On December 13, 2019, the House of Representatives voted on 2 Articles of Impeachment against Trump for his role in withholding military aid from Ukraine in exchange for political dirt on his opponent Joe Biden as well as obstructing Congress in its investigation into the scheme.
All in all, it can be overwhelming to decide who to vote for in the presidential election, but hopefully this overview has given you a better idea of who is running and what is at stake. In any case, never forget the value your vote has to drive the future of this country and the ideas you truly believe in.