Russia Banned From Olympics and All Global Events For 4 Years Over Doping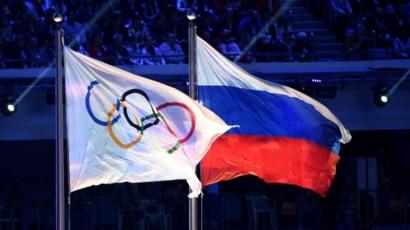 Luis Zambrano, Student Journalist
January 6, 2020
On December 9th The World Anti-Doping Agency (WADA) made a game-changing decision to ban Russia from the 2020 Olympics and all Global Events for the next four years. 
A unanimous vote from WADA's committee implemented the four-year ban on Russia, following an investigation  which found that athletes' drug tests were tampered with earlier this year.
This wasn't the country's first offense. In the 2014 Olympics Russia was accused of tampering with laboratory data and would not comply with an internal investigation. 
It wasn't until May of 2016 when one of the Russian doctors, Doctor Grigory Rodchenkov, who was in charge of the lab, came forward and explained that an estimated 100 samples tested positive for performance enhancing drugs. 
That year, Russia won a total of 33 medals (before the doping disqualification) 13 of which were gold. After the doping disqualification 13 athletes were stripped of their medals and 43 were banned by WADA for doping.
The ban states that Russia cannot participate in any Global Events for 4 years, but allows Russian athletes who weren't doping to participate in any event for the next four years. The only exception, as WADA spokesman James Fitzgerald explains is that "Russia will not be represented at any of those events, their flag will not fly, and the Russian Federation will not have a team in any of those." 
Although the ban states that Russia cannot participate in all global events, they sustained the ability to participate in the quadrennial European soccer championship and for Saint Petersburg to host some of the games in the tournament due to it being continental, not global.
The Russian government is working towards appealing this ban, while some of their athletes have threatened to boycott the 2020 Tokyo Olympics. Vladimir Putin, Russia's president, announced the push for an appeal shortly after the ban was placed stating, "There are no complaints against the Russian Olympic Committee. If there are no complaints the country should compete under its national flag" and has branded the ban as "unfair."