First Case of Wuhan Virus Reported in U.S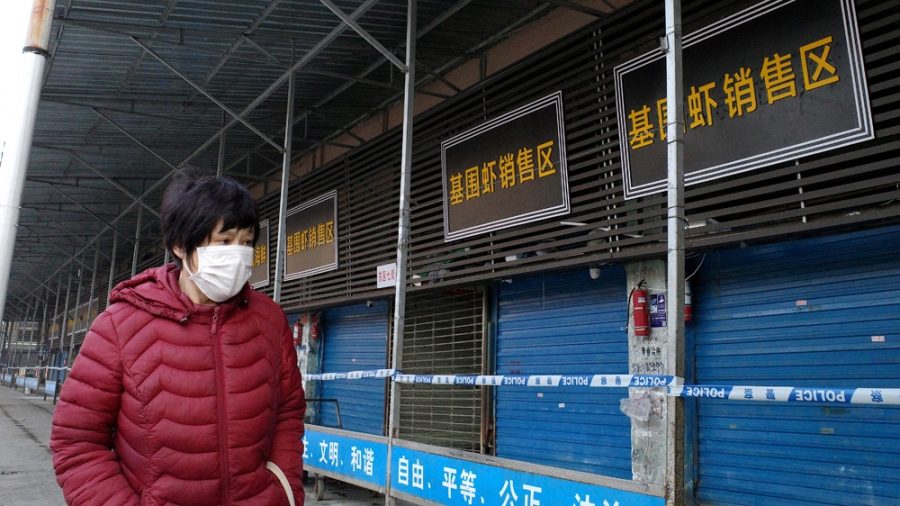 Tuesday, January 21, 2020
The first U.S. case of a recently-discovered virus known as the "Wuhan Coronavirus" has been reported by the C.D.C in Washington state.
The afflicted man, who is in his 30s, is currently being held in isolation at the Providence Regional Medical Center.
He returned from Wuhan, China to Seattle on January 15, 2020 and sought medical care a few days later as he was feeling ill.  Due to his recent travel history and his symptoms, a sample was sent to the C.D.C. where tests were conducted that confirmed that it was the virus.
The virus is in the same family as Severe Acute Respiratory Syndrome (SARS), which was first recorded in China's Guangdong province and killed over 700 people throughout eastern Asia,  mainly in mainland China and Hong Kong through 2002 and 2003.
As a response to the current Wuhan virus, the CDC has started to screen passengers arriving from that area and flights from that area are being required to land at one of five airports where screening facilities have been set up, those being: JFK, Los Angeles International Airport, San Francisco International Airport, Chicago O'Hare International Airport, and Hartsfield-Jackson Atlanta International Airport.
As of now, there are over 300 people afflicted in China, Japan, South Korea, and Thailand and so far 6 have died. The disease causes a type of pneumonia, which inflames the air sacs of the lungs causing coughing and other flu like symptoms.
Currently the CDC has advised those who will be going to that region of China to take extra precautions to reduce the risk of infection and the World Health Organization (WHO) has advised against coming into contact with any animals in that area, as well as certain animal products such as uncooked meat and eggs. It also advised that people stay away from those with seemingly flu or cold like symptoms.
The outbreak of the virus started last year in late December and is believed to be connected to a  local seafood market in Wuhan and the virus has thus been confirmed to have the ability to be transmitted from animals to humans, however it is not yet  certain how effectively the virus can spread from person to person, however some of those who have been infected claim that they had not been to this market and were thus likely infected by other people.
On January 22, the emergency committee for the WHO is going to meet to decide whether or not this outbreak should be declared an international emergency.
So far the virus is not believed to be as dangerous as the SARS and the CDC is currently working with authorities in China to better understand the virus and develop treatments.