Netflix, Hulu, and Disney+?: How Streaming Services are Growing in Popularity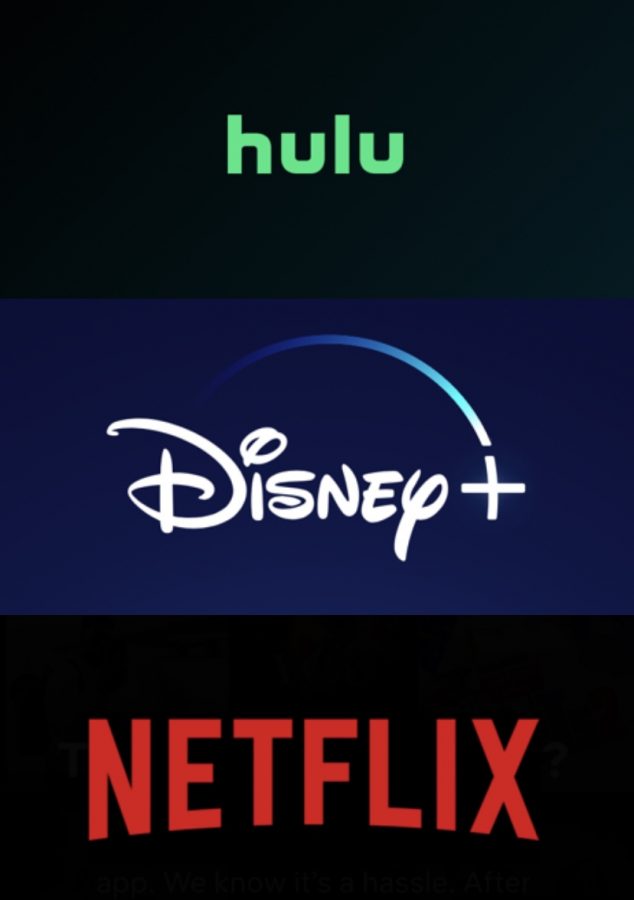 Elizabeth Doolan, Student Journalist
January 23, 2020
Television streaming and on-demand video platforms are taking the world by storm.
According to Deloitte, a company that tracks digital media trends, 69% of American consumers subscribe to a streaming service rather than traditional cable TV in 2018. 
The first streaming service, Youtube, was created in 2005. Initially intended to be a video-sharing website, Youtube turned into a site used to post television shows illegally.
Youtube is now a platform that combines traditional video sharing with its own streaming service, YoutubeTV.
Along with YoutubeTV, numerous streaming services like Netflix, Hulu, and Amazon Prime Video were created within the past fifteen years. The newest streaming service to hit the digital market is Disney+. 
As reported by Forbes, a global media company, the average American consumer is subscribed to about 3.4 streaming services, with the most popular being Netflix. 
In correspondence to this, 70% of households in the United States have a subscription to at least one service. 
A study conducted by PCMag, a digital American magazine, revealed that customers spend about $33 per month for streaming services, with the average cost per service being ten dollars a month.
The original content on these services is one of the major reasons why people are subscribing to them over basic cable.
The Deloitte digital media trends survey disclosed that 57% of streaming customers subscribed to platforms due to their original content.
For example, Netflix is home to original content like the Emmy-nominated television shows "Stranger Things" and "Orange is the New Black."
Hulu became the first streaming service to win an Emmy when it's television adaptation of "The Handmaid's Tale" won in 2017.
Disney+ introduced a new television series based on George Harris' world of Star Wars called, "The Mandalorian" which rose in popularity in late 2019.
The popularity of streaming platforms is apparent among students at Fairfield Ludlowe High School as well.
Out of twelve students surveyed, eleven said that they use streaming services to watch TV rather than traditional cable TV.
When asked her thoughts on why more people use streaming, Mackenna Tormey, a senior at FLHS, said, "I think it's less expensive. You don't have to wait for a certain time (to watch). You can watch anything whenever you want to."
Even with 69% of American consumers being subscribed to at least one streaming service, streaming platforms have not only had an impact in the United States, but worldwide as well.
In fact, according to MarketWatch, the video streaming market is estimated to be worth almost 125 billion dollars by 2025.
So the question is: with the world's growing interest in streaming, will traditional cable TV become obsolete in the future?