High Hope for Ludlowe Basketball
Girls Basketball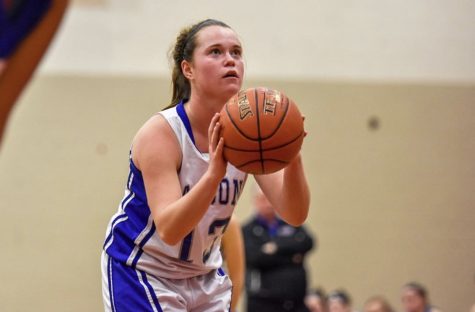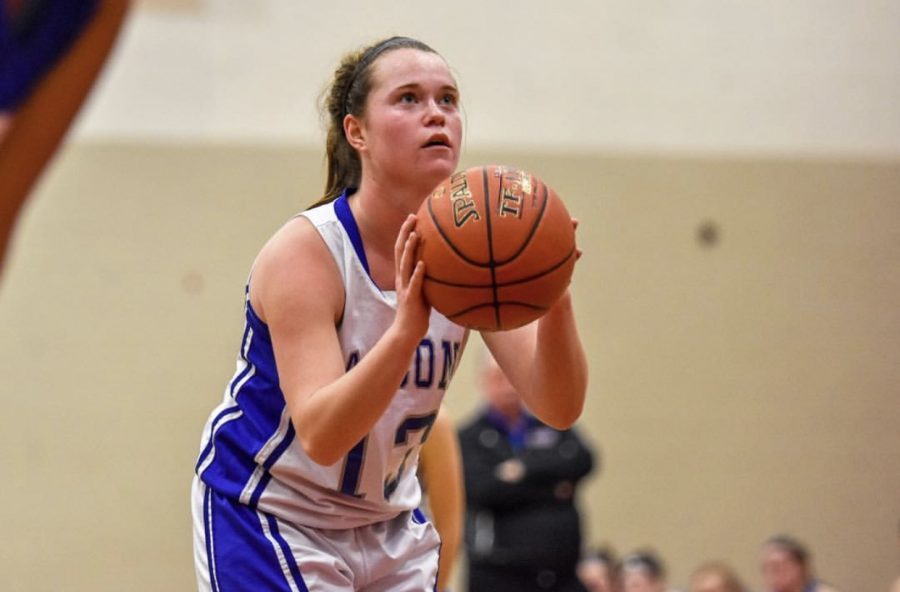 "We can only go up from here!" exclaims Ira Boci, a senior captain of the Fairfield Ludlowe Girls Basketball team. The girls basketball team was off to a rough start after a few nail-biting loses early on. They started off the beginning of their journey with a two win and six loss record. The girls are excited to start winning some more games and hope to improve their record as they continue to work hard in practice. 
"We have been getting better with each practice", claims Junior captain, Anna Paulman. "In some ways I believe we are almost better than last year." 
Losing Bridget Paulman, a star contributor to the team last year, was tough for the Falcons. Paulman was known for helping the team when the games got nerve-racking. "In the games when it was close, you could hand her the ball and we'd end up winning the game," says the younger Paulman. She also states that, "losing a player like that is not something easy to come back from, but Ira definitely stepped up as a senior captain and the other junior captains, along with some really talented freshman this year".
The Lady Falcons are very confident with the talent their team holds, leading them to believe if they keep working, they will only see positive outcomes from here. Captains Boci and Paulman, both believe FCIACs and States will be nothing less than exciting as they become closer as a team. 
"Basketball is a sport that's always really close, it has good chemistry", states Paulman "There are only five people on the court at a time, so you have to get to know each person really well". 
With a team of many powerful assets, the girls can't wait to show the potential that their team really holds. "We need to click more, and once we get that there's no stopping us", says Boci.
After yet another nail-biting game against Danbury, the Lady Falcons had us all on the edge of our seats as they seized a big win on Tuesday. The girls pulled away with a 35-34 victory, which was a big turning point in their season. If the girls can keep this same energy going forward, and clutch some wins against the toughest opponents, they will start to see the outcomes they have been working for.
The girls are hoping to secure another win against another tough opponent, Bassick, today.
 Boys Basketball
The Fairfield Ludlowe boys basketball team has proven that they are here to make their mark this year. The boys have started strong with seven wins and only two losses. Both Senior Captains, Patrick Kilbride and James Bourque believe their season is off to a great start. 
The boys return wi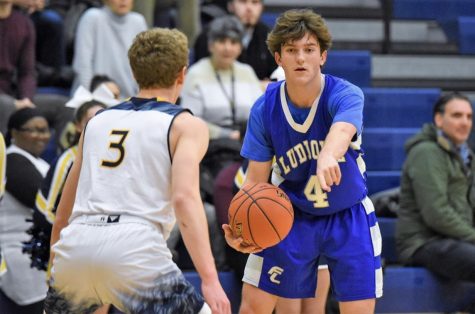 th eight seniors this year, andas Kilbride claims,  "We are a lot better than last year."
"Us eight returning seniors have all been playing together since we were young, so I'm feeling pretty confident about our team."  
The confidence is showing from all players this year, especially as they talk about the outcomes they are looking for in states and FCIACs. The team has been bumped down to division III in states, which gives them a little extra push towards success. 
"I think we could do a lot of damage in division III", claims Bourque. "Plus, we beat a lot of FCIAC teams already, so it should be fun." 
Kilbride portrays his confidence as he claims, "I think we can definitely make a run in both [states and FCIACs], because we are one of the top teams in the FCIAC; it should cause for a good run." 
Even junior, Connor Lawlor, can tell the team is off to a great start, along with a positive future to come. "Team chemistry is great, everyone's friends–brothers, so it leads to a great environment which will help us in the long run", says Lawlor. 
However, after the Cinderella season the boys are looking to have, it's going to be tough to lose eight senior captains. But according to Lawlor, that isn't the case, "I am confident that we have enough guys to keep the streak going next year" 
Their dreams of having the best season yet seems to be coming true, especially after clutching a 39-29 win against a tough opponent on Tuesday. Danbury didn't stand a chance with the ten point lead the Falcons held. However, can the boys keep the hot streak alive with another big FCIAC game coming against New Canaan. The Cardinals and the Falcons will battle it out this Monday, home at seven. 
The boys are hoping to keep their streak alive as they surge through the rest of the season. In the end, the boys are hoping to make a dent in season this year and hopefully keep it rolling into next year.