The Most Gorgeous Dresses to Keep You in Style!
In light of the Black Lives Movement, I have decided to feature black-owned sustainable brands. I was looking up different brands, trying to find my favorite and I came across lemlem.
I was so stunned by how gorgeous all the dresses were and immediately wanted to find out what they were made of. I found out that they were crafted from natural cotton in Ethiopia.
This company employees traditional weavers in Ethiopia to make the fabric. They use local artisans and African motifs to design their clothing. In addition to Ethiopian artisans, they have also used Kenyan and Rwandan artisans. This is because the founder, Liya Kebede, believes that if they employ traditional weavers it will help break the cycle of poverty.
lemlem's clothing can be pretty expensive, but for a good reason. The clothes need to cost a bit more to compensate for the ethical treatment and fair pay to the workers, the handmade fabrics and the fact that part of all proceeds of each sale goes to the lemlem Foundation.
The lemlem Foundation is a non-profit organization that hopes to help women artisans in Africa become successful through connecting them to jobs, education and good healthcare. The foundation focuses on maternal health and women's empowerment.
For me, the fact that the production of these clothes helps empower women and give them a chance at a better life makes me want to support this brand. I absolutely love how it is both sustainable and helps women and other artisans locally, rather than practicing unethical treatment in factories.
This brand has amazing dresses but they also have gorgeous bathing suits! I would definitely go check them out! I have not had a chance to buy one of their bathing suits, so if anyone does I would love to hear about them!
The founder, Liya Kebede, is an Ethiopian supermodel, designer, maternal health advocate and actress. She decided to start her own clothing line while on a visit to her home country. While she was there, she met some traditional weavers who had no place to sell their work anymore. Liya wanted to give these weavers a job and display their gorgeous creations. She is an accomplished model who has been featured in multiple runway shows and VOGUE covers. In addition to creating the brand, she started the lemlem Foundation.
The next thing I am going to do is save up for one of these beautifully crafted dresses!
To learn more about sustainable and ethically produced fashion, please visit Sustainable Sophie.
About the Contributor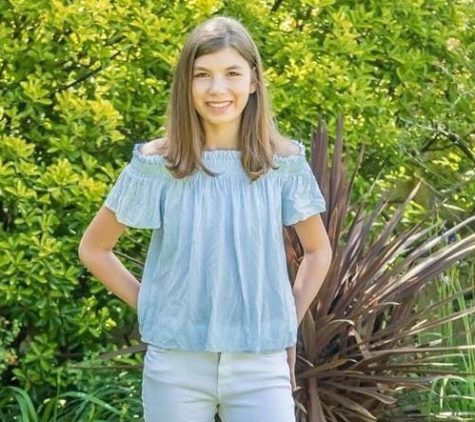 Sophie Keeley, Prospect Staff Writer
This is Sophie's first year as a staff writer for Prospect.