On a Scale From 1 to 36, How Useful Are Standardized Tests?
A rite of passage for many high schoolers is three crucial and stressful hours of their education: the standardized test. However, due to safety concerns for students during the COVID-19 crisis, SAT and ACT tests have been cancelled in various locations throughout the nation, including Connecticut. The college application process for FLHS students is now disrupted. 
In response to the cancellations, universities began omitting the requirement of standardized test scores earlier this spring for the fall 2020 application cycle. The National Center for Fair & Open Testing (FairTest) found that more than 1,300 schools have gone test optional.
If admission offices are able to function without standardized tests, people wonder whether they are truly necessary. According to The Washington Post, some schools are even considering a gradual decrease in the role that standardized tests play in applications. 
Among students at FLHS, there is renewed debate surrounding the fairness of SAT and ACT testing. Should the difference of a few points be able to determine someone's college career?
At FLHS, there is support for a more holistic approach to college admissions. Rising senior, Olivia Beniston, explained alternative ways that colleges could evaluate students beyond test scores: "There are many skills the SAT or the ACT do not cover that could be considered more valuable in different majors or professions. What about life skills, volunteering experience, and extracurriculars?" Even though these details are included in applications, Beniston remarked that top tier schools are most likely to look at an applicant's test score first. If universities cannot use test scores to compare their applicants, then they would have to focus on other aspects of the application, which some FLHS students believe are more valuable.
FLHS junior, Harper Treschuk, told The Prospect, "I see education as gaining ideas and new perspectives, having conversations, and making connections rather than memorizing tips and tricks to ace a multiple choice test." With high schoolers doing amazing things these days, such as starting small businesses, organizing concerts, and more, the reason why three hours of testing is worth so much in an application becomes unclear. "I have prioritized other aspects of my life such as community service and leadership experiences over endless hours of SAT prep," Harper said.
Even if colleges focus more on a student's extracurricular activities, COVID-19 will certainly make it more difficult for high schoolers to engage in these kinds of activities. Upcoming college applicant, Sofie Nangle, believes that her extracurriculars will be a strong aspect of her application. However, Nangle shared with The Prospect the challenges she has experienced this summer: "With social distancing rules, I cannot take part in chamber music programs or choir. I also planned on recording some music this summer with an accompanist, and as of right now that's not possible."
Her twin sister, Freya Nangle, has also faced obstacles due to the pandemic. Freya informed The Prospect, "I have to drive two hours to Cairo, NY to take my ACT, and ACTs have been cancelled for some of my friends who signed up for the same date as me but different locations."
However, there was already uneven access to standardized testing before the pandemic hit. A FLHS alumna of the Class of 2020, who submitted her test score for her college application, spoke on the limited resources for some test takers: "Standardized testing, especially in our area of privilege, is…about how much you study and what patterns you can memorize for the test, so while it may not be a big deal for most of us, it becomes a disadvantage to those who can't afford tutors, can't afford to retake the test multiple times, or don't have easily accessible study resources." When evaluating the usefulness of standardized tests, FLHS students are taking socioeconomic diversity into consideration.
The ultimate mission of standardized tests is to fairly evaluate students and even the playing field for people from various backgrounds. A homeschooled student from Connecticut shared her perspective: "Standardized [tests] are super integral to college applications. I would say especially for someone in my learning environment because colleges appreciate different ways that you can further confirm your skills and be able to demonstrate them."
Although there is widespread inequality in the U.S. system of standardized testing, this inequality will not immediately disappear, regardless of whether schools make standardized tests optional, abolish them, or require them. 
Against the backdrop of the pandemic, racial equality movements, and building opposition against standardized tests, students, parents, and teachers with FairTest have come together to introduce a new chapter of fair standardized testing. Over the next few years, students will decide if this new testing culture enhances their high school experience.
Harper Treschuk concludes, "Ultimately when I look back on my high school career I want to see the ways that I grew in addition to my standardized test score."
About the Contributor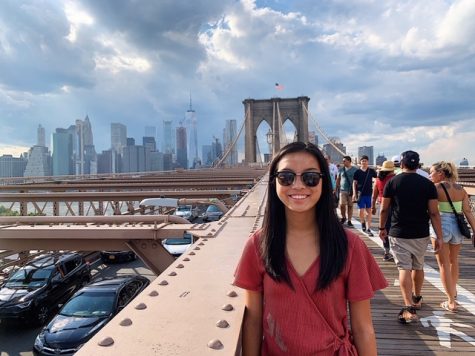 Lauren Ji, Features and Podcast Editor
This is Lauren's second year as the Features Editor for Prospect. She is also the Podcast Editor.