Summery Dresses to Brighten Your Day!
I hope everyone is staying safe and social distancing!
To brighten up your summer I have some super cute and colorful dresses and tops to show you.
In my free time I love to research new undiscovered brands. On my search a few nights ago, I came across this beautiful brand called With Jéan.
I have realized that there are so many brands out there that have joined the sustainable fashion movement, but the problem is that they are not being publicized. This is why I am sharing information about them here.
With Jéan's clothing is on the more expensive range, but the well-thought-out designs and quality are worth every penny. They are designed to be timeless and to last as long as vintage denim does! I have ordered a dress and it is on the way. I am so excited to wear it! They have different designs ranging from simple colors to beautiful, unique designs and dresses of different shapes and lengths.
With Jéan is a company that was founded by two friends whose goal was to make clothing that matched with denim. They truly believe that denim is so important to the fashion world and that it contains so many memories and stories. They cherish every person that has helped create the product as there would not be With Jéan without them.
What I love the most about this brand is their ethical and sustainable practices. All of their clothing is manufactured consciously and they have a business model that heavily supports ethical labor. These designs are unique and not mass produced and instead they use teams of artisans who are part of family owned businesses. They use natural fibers for fabrics and hand dye and print everything themselves. Also, all items are packaged in biodegradable plastics! (Read more about their sustainable & ethical practices here.)
To top it all off, this company donates $1 of every purchase to three unique projects as part of i=change. Each of the projects are focused on empowering women and girls.
To learn more about sustainable and ethically made fashion, please visit Sophie's blog, Sustainable Sophie.
About the Contributor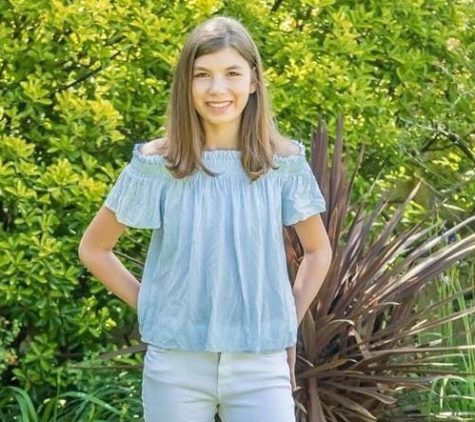 Sophie Keeley, Prospect Staff Writer
This is Sophie's first year as a staff writer for Prospect.