Clothes that Save the Oceans
Every summer, when I visit my summer home in Rockport, MA, one of my favorite things to do is walk downtown and visit an amazing local store called One Ocean One Love. The decor in the store and the windows is incredible and their products are too. I thought they would be a great subject for my blog Sustainable Sophie, as their initiative to help save the ocean has helped inspire me to look for sustainable eco-friendly brands and made me want to work there someday.
Last summer, I met the two sisters who established One Ocean One Love and found out that they hand print and create all their beachy and fun designs themselves. I learned that they hand carve and design each block to make one of a kind prints.  (Read more about the process here)
They give 5% of all their profits to help save and clean the oceans. Some of the organizations they have donated to before are Surfrider, and the Seabin project. The efforts of these organizations helped inspired them to co-found their own organization called Cape Ann Maritime Partnership. The mission of C.A.M.P is to eliminate pollution in oceans through buying and maintaining innovative technologies including seabins, and marine debris skimmers.
In addition to helping marine life, One Ocean cares about being an eco-friendly company. This is evident in how all the tags, shopping bags, and shipping labels are made from recycled materials. Also, all the clothing is printed with environmentally friendly ink and they source all their garments from ethical and sustainable companies.
They also sell other sustainable and eco-friendly brands, such as 4ocean bracelets, IMSY bathing suits and puravida.
I have purchased many sweatshirts and shirts there over the years and have found that they are extremely soft and comfy. I do not own a sweatshirt softer than these! The sweatshirts fit perfectly to size and come in all styles –  check them out online here and help support the oceans!
About the Contributor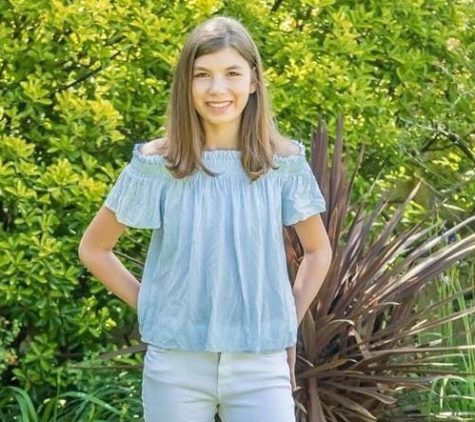 Sophie Keeley, Prospect Staff Writer
This is Sophie's first year as a staff writer for Prospect.