Sports and Safety: A Delicate Balance
As the school year begins, one of the biggest questions has been about sports, which provide meaningful team bonding and fulfillment for athletes. What will a key aspect of the school community look like in a world of social distancing and hybrid learning?
Now, the Connecticut Interscholastic Athletic Conference (CIAC) has some answers. With an August 27th update on their plan, they shared how sports are anticipated to happen this fall.
Fall sports, including football, began on August 29th. Until September 20th, sports practices will be restricted to skill work (for non-contact sports) and conditioning workouts. They will also have to be done in groups of 10 or less, designed to decrease the chance of infection. After the 20th, cross country, swimming, soccer and field hockey will move forward normally. Games and competitions will begin on October 1st.
One thing emphasized by the CIAC was the fluidity of the plan. All of the events happening, especially the games beginning in October, hinge on data that it is safe to do so. Public schools are mandated to follow guidelines from the Department of Public Health.
In fact, on September 4th, the CIAC cancelled football for the fall, saying it was unsafe to keep on going with it. Even though football will not be played, the CIAC said they will work with coaches to provide football players with other activities.
Ludlowe teams are willing to follow safety protocols and guidelines so that other fall sports–an important part of school spirit and the FLHS community–can still happen. 
FLHS junior, Jordan Stein, who is on the cross country team, shared about the isolation that some athletes experienced this spring when they were unable to participate in sports. She reflected, "The virus took a toll on many people's mental health." She felt that athletes will benefit from the opportunity to interact with their team members again.
An incoming freshman also touched on the physical benefits of team sports, which allow him "to stay fit, to stay healthy, and to keep [his] spirits up."
However, both students and coaches at our school had reservations about the plan.
Sarah Chen, a junior who is trying out for volleyball, was not satisfied with the plan, and believes that sports should be pushed further back: "Having students in school is already a huge transition, and I strongly believe that our administrators and state should ease our way into the extra curricular activities. In order to maintain balance and the safety of all faculty members and students, sports should be postponed further. So, fall sports should be moved to the spring. This gives less stress for parents and makes sure that the season will not be stopped halfway–which is not fair for all the athletes." 
Although the CIAC officially cancelled the football season in all of CT, Coach Ross just hopes that his athletes have the chance to play football at some point during the 2020-2021 school year as he shared: "I don't think that is at all fair to our football seniors and juniors, who have worked in many cases for 10 years to get on the field this season and they don't care if the football season starts in September or March."
Similar to academics, there are still unknown logistics about how sports will work this year, and people have had mixed reactions to both. But until we know what will happen, students and coaches are practicing how they can and hoping for the best. Although there are many restrictions imposed on sports competitions this fall, many athletes feel that the CIAC guidelines provide the most normalcy in sports possible right now.
Junior Jordan Stein has realized how important participating in sports is to her life, regardless of whether that experience is the same as it was before. She concluded on an optimistic note:  "[This season] will not be about winning races and advancing to the championships because those types of competitions won't exist; it's about being back with your team and doing the sport because you enjoy it."
About the Contributors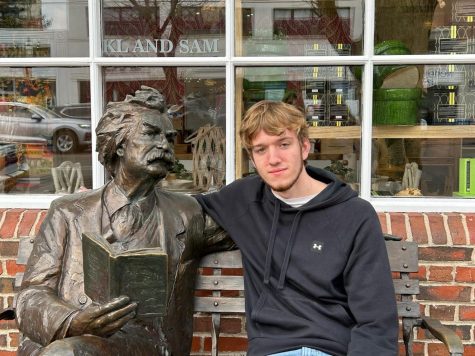 Campbell Treschuk, News Editor
Campbell is the News Editor at Prospect. This is Campbell's fourth year with the Prospect staff. Campbell is also on Ludlowe's Ultimate Frisbee team!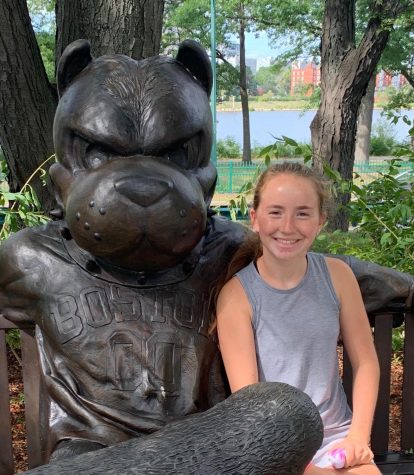 Jordan Stein, Sports Editor
Jordan is the current Sports Editor for Prospect.