A Shining Light
The FLHS Community Honors the Life of Jake Panus
It's not how long you live your life, but how you live your life that matters.
A family friend from the Celebration of Life for Jake Panus noted the impact that Jake's presence had on the people around him and the life of meaning that he lived.  Jake's teachers remembered that he wore his heart on his sleeve. His friends honored his authentic and positive nature. With his teammates, he displayed a strong sense of brotherhood.
The FLHS community is heartbroken to have lost a dedicated student, devoted team player, and beloved friend in the tragedy that unfolded on August 9, 2020. Jake Panus, who was a junior, passed away in a car accident.
This loss has devastated the football and lacrosse teams at FLHS, as Jake was an enthusiastic player. Coach Ross honored the impact that Jake had on Ludlowe's football team and the inspiration that his memory will have for fellow teammates: "Jake's spirit and his strong sense of brotherhood strengthened the football team while he was with us on the field. Even though he will no longer be physically on the field with us, Jake will nonetheless continue to be one of the most important influences for the entire football family."
A football teammate remembered the energy and humor that Jake brought to the team, especially his "presence in the football bus after every JV game." He stated, "Jake would sit in the back of the bus and crack the funniest jokes and start the funniest chants."
Coach Ross shared that the football team has created an annual award and scholarship, which will be given to the player who best demonstrates Jake's traits. "This scholarship will be perpetual," Coach Ross explained, "so players 50 years from now will pay homage to Jake Panus and realize how important this young man was to the community."
Mrs. Moir, a history teacher at FLHS, encapsulated the community that Jake fostered within her class last year: "Jake was a student who wore his heart on his sleeve. Without fail, every time he walked into class his first words were always asking about my day or his classmates. This even continued during our time virtually learning….He was there to check-in, converse, and see how everyone was doing."
Mrs. Moir also spoke to the dynamic person Jake was: "He was caring, quick with a smile, and had such a great sense of humor. I feel so fortunate that I was able to get to know Jake so well last year…This was such a devastating loss of someone who had so much to give."
A friend shared, "He was always the life of all our hangouts and his constant jokes in the lunchroom made me laugh so much. He used to make up silly nicknames for everyone, play pranks, and would constantly contribute a positive energy to every party. He was an amazing friend and was never afraid to be himself."
Jake spread laughter, love and gratitude both within and beyond the Fairfield community. At the Celebration of Life on August 15, 2020, Reverend Laura Whitmore of Southport Congregational Church shared about his devotion for the youth group, Junior Deacon program, and service. 
On a mission trip to the Pine Ridge Indian Reservation in the summer of 2019, Rev. Whitmore saw Jake helping a young boy with his reading. "I could hear Jake telling him to sound out every letter of the word. Jake never got bored or frustrated when he was slow and didn't always have the right answer. But Jake would gently prompt him, adding one letter at a time until maybe five or ten minutes later, he could connect all of the sounds and shouted triumphantly the word. I have a vivid memory of one of those moments of success, when Jake scooped up another boy on his shoulders and paraded him through the group."
The Panus Family and Southport Congregational Church have established the Jake Panus Scholarship Fund in his honor and memory. The fund will provide post-secondary education financial assistance to the children from Red Shirt Table on the Pine Ridge Indian Reservation,  honoring the lives that Jake was motivated to change.
During this difficult time for our school community, the counseling staff has offered ongoing support systems to students. School counsellors, psychologists, and social workers will all be available to provide support to students during the new school year. Students can schedule appointments using the QR codes displayed in front of the house counseling departments, pupil services, and the counseling center.
School psychologist, Michael Crane, explained how everyone copes with loss in a different way: "Some students feel guilty that they do not feel overwhelmingly sad like others do, and others may feel guilty because they felt that they should've done something more to prevent the loss whether they could've or not in reality. Other students may get frustrated by the apathy of others to the loss. The bottom line in dealing with loss is that no matter what your thoughts and feelings are okay and your experience doesn't need to be like anyone else's."
Mr. Crane cited that it is common for students to process their grief in different phases over the course of six months to a year. Students are encouraged to listen to and support each other throughout their emotional struggles, according to resources from the National Association of School Psychologists. The counseling staff emphasized that students should speak to trusted adults if they notice a shift toward self-destructive or dangerous behavior in their peers. In a time of profound loss, our FLHS community is united in the support of all who have been impacted by this tragedy.
The Reverend Paul Whitmore, who serves as the senior minister of Southport Congregational Church, reflected in the Celebration of Life that Jake truly touched the people surrounding him: "Jake shined so brightly, so exuberantly, so freely…It seemed to many of us and I would say to all of us that Jake got that perspective right in terms of what was important in life. How to do it, how to live in a way that really matters…How to make the most of life not just for you but for everyone around you."
The Prospect would like to thank the students, friends, faculty, and teammates in this article for sharing their memories with us.
About the Contributors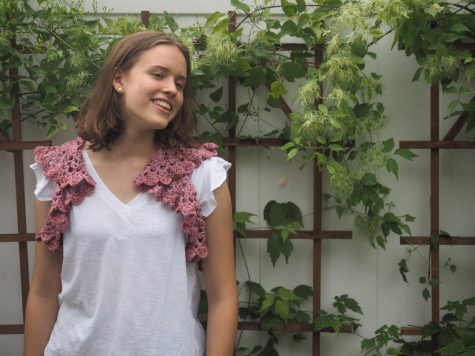 Harper Treschuk, Editor in Chief
Harper is the current Editor in Chief of Prospect. Harper served as the Opinions Editor of the paper during the 2019-2020 school year. This is her fourth...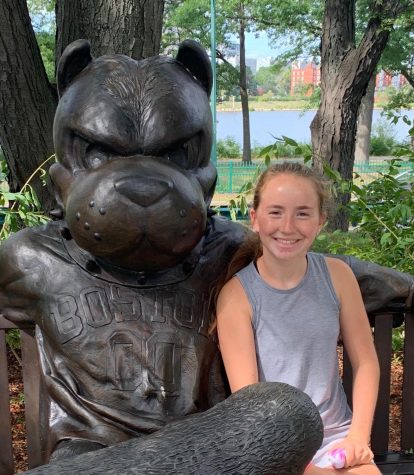 Jordan Stein, Sports Editor
Jordan is the current Sports Editor for Prospect.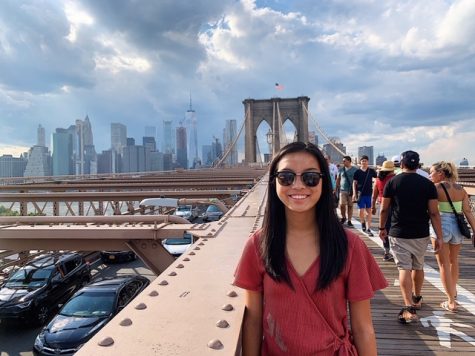 Lauren Ji, Features and Podcast Editor
This is Lauren's second year as the Features Editor for Prospect. She is also the Podcast Editor.