An Imposter is Among Us
A popular multiplayer and social deductive game that requires your detective skills became this fall's mega-hit.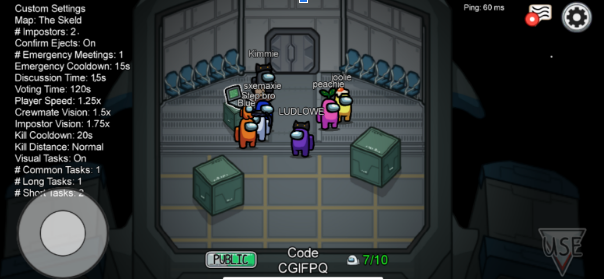 Allen Yao, Advertising Editor
October 16, 2020
The popular multiplayer game Among Us, released in 2018, initially received little to no attention from the gaming community. The game was buried in sand, remaining so for more than two years. It would not be until early fall where the game would finally crawl out.
Mainstream Youtubers and Twitch streamers began playing the game as it became increasingly popular. PewDiePie, KSI, TommyInnit, xQC, Pokimane, James Charles and even Soulja Boy have all played the game for their viewers.
Among Us is played with either four players or as many as ten. Each player is secretly assigned as a "crewmate" or an "imposter."  A game usually has one or two imposters, while the rest are crewmates. Crewmates win the game by completing a set of tasks around the map. However, imposters prevent crewmates from winning by killing them.
Players can be voted off when a body is reported, or when a meeting is called. The imposter must lie, trick, and manipulate others to become the victor. The crewmates, however, must become detectives and figure out who the imposter is before it's too late.
With more than 60 million active users, the game led to the creation of new Discord communities dedicated to Among Us, Reddit memes, and even TikToks; it even created trust issues for players that were deceived while playing. Our very own Ludlowe Falcons started to play the game as well.
"Among Us provides the user with tasks to complete and an environment in which you have to keep your eyes peeled at all times! It keeps you enticed and holds your attention, while also challenging your detective skills," says JJ Bautista, a junior.
JJ also happened to create "The Council," a discord server where his Falcon friends frequently join voice calls to play the game as a party. "We play every night and it's a great way to challenge our CSI/FBI TV show knowledge, and generally is great to have fun with a big group of friends," he says.
Unlike other mainstream games like Minecraft or Fortnite, Among Us is simple. However, what makes it particularly interesting is cracking through the manipulation and lies from the imposter. The satisfaction of being able to deductively figure out who the imposter is or the screaming during the meeting is what makes this game particularly unique and enjoyable as well.
Whether it is creating a fake story as an imposter or using psychoanalysis to figure out who the imposter is, the game calls for betrayals and creates trust issues — it is truly a rollercoaster of emotions for the players.
"The game forces you to betray those who trusted you, and after you must create a story to evade your crewmates' suspicions. Alternatively, you may have to think about the flaws in a person's story and call them out!" JJ says.
Junior Jessica Yu, an avid gamer, jokingly says, "Among Us is a fun game that gives me trust issues."
If this is your first time playing, grab a couple of friends, hop on a call, mute yourself until a meeting is called, and play around! Even if you do not have anyone to play within a private lobby, there's an online version that lets you join other players' lobbies.
Here is a final tip before you play the game: never trust anyone.
The game is free on the Apple Store and Google Play Store, and $5 on Steam (for Windows users only). 
About the Writer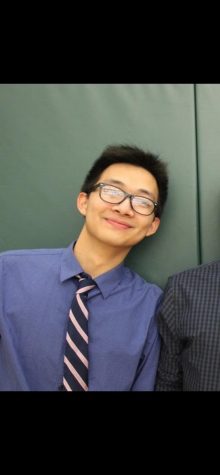 Allen Yao, Advertising Editor
Allen is the Advertising Editor for Prospect.