Nigeria's #EndSARS Protests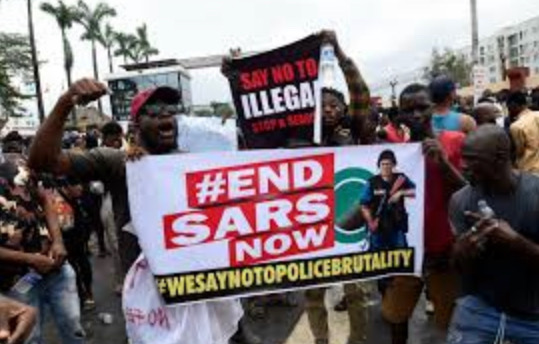 Africa's most populated country, Nigeria, has been overtaken with tens of thousands of people protesting for weeks against the police brutality that they face from the Special Anti-Robbery Squad. The protests represent the greatest opposition to the Nigerian government in years. 
The Special Anti-Robbery Squad, or SARS, was created in 1992 in response to endless violent crimes like robberies, carjackings, and kidnappings. According to the New York Times, the squad consisted of 15 members that would travel in unmarked buses without uniforms or name tags. Their nameless persona was crucial for overtaking gangs in Lagos at the beginning. However, as their unit grew and established itself throughout the country, so did their abuses, which their anonymity made difficult to report and identity. 
Amnesty International reported at least 82 cases of ill treatment and extra-judicial execution by SARS from January 2017 to May 2020. The squad has become associated with going after young people for money then torturing, abusing, or even killing those who resist. The victims mainly consist of males between ages 18 to 35, and almost half of Nigeria's 182 million person population is below 30 years old. This means that there is a large pool of victims who face these abuses and many viable targets for SARS. Torture and ill treatment is a routine part of SARS practices. "Nigerians are outraged by the systemic human rights violations perpetrated by the SARS impunity," says Osai Ojigho, Director of Amnesty International Nigeria.
In early October, young people of Nigeria began protesting in Lagos and other places around the country, demanding that SARS be dismantled. Their tipping point was on October 3, when a video surfaced that showed the killing of an innocent man by SARS officers during a stop-and-search operation. However, officials in Nigeria argued that the video, spread over social media, was fake. This created even more anger and bitterness when they arrested the person who filmed the video. 
Through social media, the movement spread internationally, as more and more people began sharing the hashtag #EndSARS with images of the inhumane police force and torture. 
On October 12, President Muhammadu Buhari agreed to disband SARS and committed to police reform to protect the lives of Nigerian citizens. However, many protesters do not believe him, and they see this as a government attempt to mask the problem instead of holding the most brutal officers accountable by firing and prosecuting them. Government officials instead were going to move these officers to other units, with no intention to fire them. 
Recently, the protests have been met with growing force and violence, as protesters are being attacked in response. Nigeria's police chief ordered the mobilization of all police because protesting was overtaken with looting and vandalism after more than two weeks of peaceful protests. The Guardian says that more than 56 people have died in the two weeks since the protests began, as peaceful demonstrators have been met with a violent police response. These police killings of protesters and the burning of buildings led to a 24-hour curfew in Lagos. Yet, many protesters defied this curfew, very aware that they were risking their lives. 
Demonstrators worry that the high amount of violence is damaging and undermining their peaceful efforts for police reform.
In the past, divides between religious, ethnic, and social classes held strong and prevented the Nigerian people from joining together as they dealt with weak government and corrupt leadership. But, surprisingly, protesters of all different backgrounds have joined together in the streets to share their support and demonstrate their position. Protests have bridged gaps between the people as they fight for the end of impunity and police corruption in Nigeria.
About the Contributor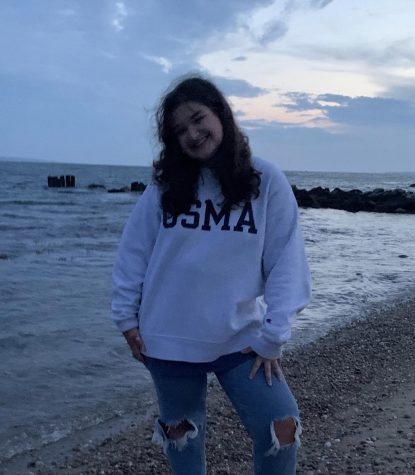 Charlotte Pfenning, Spotlight Editor
Charlotte is the Spotlight Column Editor for Prospect. In 2020-2021, Charlotte was the Consumer Reviews Editor.