What's the Deal With Winter Sports?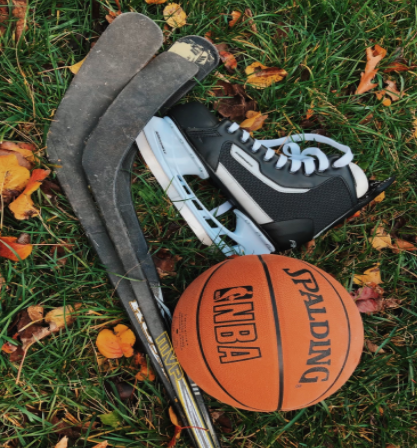 School and club sports have been a difficult subject to tackle during COVID-19. They provide a distraction from the stress that many are dealing with right now and an opportunity for social interaction. However, they do pose safety concerns for the athletes and those with whom they come into contact. 
School sports during the fall were in question at the beginning of the school year, but the CIAC decided to allow all of them, except for football, to operate. An independent CT football league was created in order to provide an opportunity for these athletes to play. Although there were many restrictions put in place to keep the athletes healthy, the seasons were a success as they did not have to be postponed or cut short.
However, that is not the case for indoor sports. CT Governor Ned Lamont announced November 19 that all club and team sports will be paused until January 19. Not only does this mean that winter sports will be unable to start until this date, but also the season of the independent football league will end immediately.  
Esther Samuel, an FLHS junior who has participated in indoor track the past two years, shares her perspective on the postponement and the integral community that indoor track provides: "I am very disappointed about the postponement of indoor track, because I really love the sport and the community I have there. Indoor track serves as a break from all the commotion and stress that comes with school, as I am sure is the case for other sports."
These precautions are being put in effect to keep the schools open as long as safely possible. The state announced that 17 schools have had to close due to sports-related COVID-19 contact and 235 teachers have had to quarantine due to contact with a sports team member who had COVID-19.
Esther concludes, "I understand that the season has to be held off for safety purposes, and I completely respect that…I will truly miss the memories that are created during indoor, and I hope we will be able to have an adequate season, despite the postponement."