The Rockefeller Center Christmas Tree During COVID-19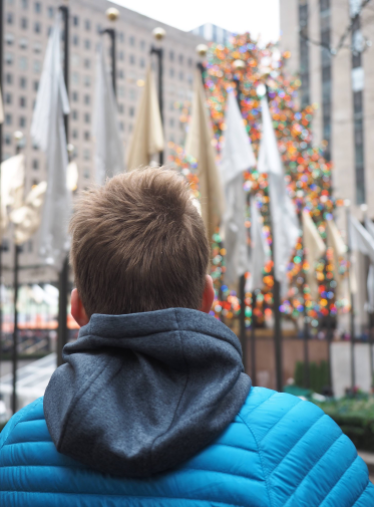 The Rockefeller Center Christmas Tree Lighting is an annual event in which the large and beautiful Christmas Tree in Manhattan, NY kicks off the holiday season with the lighting of its colorful bulbs. Although this event was closed to the public, it was broadcasted live on NBC on Wednesday, December 2. 
On Christmas Eve of 1931, during the height of the Great Depression, workers at the Rockefeller Center construction site invested their money to buy a Christmas tree to lift the spirits of individuals across the country. Just as this festivity was needed then, it is definitely appreciated during this holiday season. 
A range of artists performed at this event from Kelly Clarkson, Gwen Stefani, Jimmy Fallon, Dolly Parton to Tori Kelly, Pentatonix, Earth, Wind & Fire, Goo Goo Dolls, Leslie Odom Jr., and Meghan Trainor. Holiday classics, such as "O Holy Night" sung by Tori Kelly, were performed.
This year, although there are restrictions due to COVID-19, it is still possible to visit the tree in NYC with your family and friends! The rules include social distancing when entering, a five minute limit to enjoy the tree and take pictures, wearing a mask, and there are specific viewing entrances.
The tree lighting was the festive and joyful event everyone needed to see. It provided a moment of normalcy watching the tree light up to kick off this holiday season as this event has done since 1931. 
Happy Holidays!