FPS Students Work to Make Their Schools a Safer Environment
As high school students, we are taught strategies for analyzing the world around us. We are taught to form our own opinions and make informed decisions. The Fairfield Public Schools system encourages us to be responsible and active citizens in our communities. Despite this, our age often makes us feel powerless. 
The students involved with Fairfield Warde Voices for Equity and Fairfield Ludlowe Youth for Equity have proven that there is no reason for us to feel this way. Their hard work has demonstrated just how powerful our voices can be.
Last year, the Fairfield Warde Voices for Equity and the Fairfield Educators Association (FEA) Antiracism Committee, a coalition of teachers working for equity within the education system, requested a policy change regarding the titles headmaster and housemaster. They asked that the titles be changed to principal, house principal, or another appropriate derivation. Their letter to the Board of Education (BOE) explained that "students are becoming increasingly aware and uncomfortable with [the title headmaster's] implications of 'control' and – even worse – 'subjugation.'" 
Janiya Riley, a junior at FLHS, says the title 'headmaster' is "problematic because if you go back to slavery days there used to be a master… they were controlling people and forcing them to do something." She adds, "a change in the name to something that is more appropriate is a big change."
Over the summer, students from FLHS and FWHS began working together to promote the cause. Sophia Mughal and Andrew McKinnis, two of the FLHS students involved in the work, talked me through the process of turning their ideas into action. 
"We did the research," Sophia Mughal, a senior, tells me. The students found that although the word 'master' originally derived from the Latin word magister, literally meaning 'teacher,' it has developed a different connotation over time, morphing into the controlling and forceful title that Janiya described.
Next, the students sent out a short questionnaire to their peers through their Instagram account. The questionnaire simply asked, "what do you associate the word 'master' with?"
 "We got 124 responses, and a lot of people felt that this term was uncomfortable," Andrew, a junior, explains.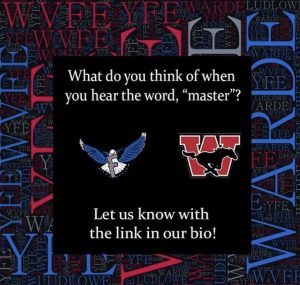 The students from FLHS and FWHS, along with representatives from the Fairfield Equity Coalition, a youth-driven organization working to bring equity to the education system, presented their findings to the Board of Education. "They have already begun to change [the title] on websites and plaques," Sophia says. 
"The skills we used to put together a presentation and to present are skills we'll need throughout life," Andrew shares. 
"Ultimately, this is our experience. It is well within our power to join together and create an impact," says Sophia. "If we see something that we believe is not fit to our education, it is [the BOE's] responsibility to listen to our voices, and it is our responsibility to empower each other, stand up, and make the change we want to see."
About the Contributor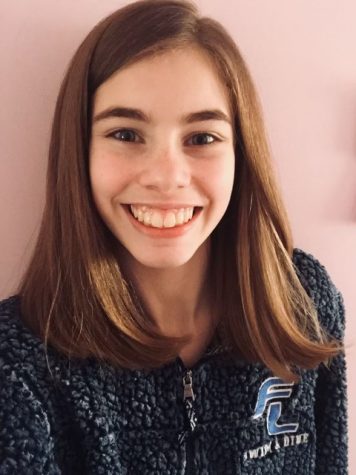 Emma Gildersleeve, Prospect Staff Writer
This is Emma's first year as a staff writer for Prospect.