Why the GRAMMYs Must Evolve With the Changing Music Industry
On November 24, the Nominations for the 63rd Annual GRAMMY Awards were released. People were disappointed, which is not a reaction unique to this year. The GRAMMYs have a clear history of perpetuating the traditions of racism and sexism in the music industry. The recent nominations seem to be more inclusive towards women than past years; however, there is still a very long way for the Recording Academy to go in creating a show that truly represents the ever-changing music industry and world climate.
One of the most notable "snubs" this year was The Weeknd, who did not get a nomination for any awards. His album, After Hours, is one of the biggest albums of 2020, and includes 6 of the songs that topped the charts of Billboard's Global 200 list. One of the most notable songs on the album, "Blinding Lights," reached the top of Billboard's Hot 100, Top Triller U.S., and Top Triller Global. Tesfaye tweeted on November 24: "The GRAMMYs remain corrupt. You owe me, my fans and the industry transparency."
This year's nominations have not done justice to the Hip Hop genre. Neither Lil Baby's My Turn nor Lil Uzi Vert's Eternal Awake were nominated for Album of the Year or any of the Rap Album of the Year categories, yet these albums were two of the most streamed and celebrated releases of the year. This is in no way to discredit the nominations of Nas, Jay Electronica, and Freddie Gibbs; however, it is incredibly odd that the Recording Academy would leave out two of the most celebrated albums of this year. 
Other issues arose surrounding the Pop Solo Performance nominations, where Justin Bieber's "Yummy" was put against "cardigan" by Taylor Swift. Many of Swift's fans, and other listeners, argue that her song demonstrates a much higher caliber in songwriting than a song that repeats "Yeah, you got that yummy-yum / That yummy-yum, that yummy-yummy" over and over again, and is almost unfair to make such a comparison because of how different they are. "Cardigan" also received a much better response by fans and Swift was widely celebrated for her success. 
Harry Styles fans are also disappointed that "Watermelon Sugar" was nominated when his Album Fine Line had numerous other songs that were more popular and more lyrically creative. Many were displeased when he did not receive an Album of the Year nomination, despite being the longest consecutive chart-topper of the year and bringing in over a billion streams. However, Styles notes that awards are "never why I do anything… It's always nice to know that people like what you're doing, but ultimately — and especially working in a subjective field — I don't put too much weight on that stuff." 
Given the outrage about the Recording Academy's actions in the past few weeks, it is important to recognize issues from years past. While this year's issues may seem insignificant on their own, when you take a look at the history of the GRAMMYs, problematic patterns become evident. In 2018, Cardi B's "Bodak Yellow" reached the top of Billboard's Top 100 for 3 weeks, but still received no recognition at the GRAMMYs. In the same year, Rae Sremmurd and Gucci Mane's "Black Beatles" and Migos and Lil Uzi Vert's "Bad and Boujee" both topped the Hot 100 for multiple weeks; however, the GRAMMYs did not recognize them. Black artists seem to fall victim to these "snubs" more than white artists, even with the immense success and numbers that their songs attain. The Weeknd experienced this harmful pattern in the 2020 GRAMMY season. 
Many celebrities have recognized these issues and have not been shy to speak out. Tyler the Creator shared how the Best Urban Contemporary Album (which was recently renamed as the Best Progressive R&B Album) was a "catchall" for black artists. Also recognizing the same racial issues in nominations, the Weeknd has made comments in the past that "Putting an album like Starboy and putting an album like Beauty Behind the Madness in the same category as some other artists, it's not fair" and that "R&B and black music is such a wide variety. If they put us all into one category, I still think it's not fair". 
In 2016, Frank Ocean declined to submit his album Blonde for GRAMMY consideration, explaining that the GRAMMY process "doesn't seem to be representing very well for people who come from where I come from, and hold down what I hold down". 
Drake has also criticized the GRAMMYs on numerous occasions. In Drake's GRAMMY acceptance speech for Best Rap Song, he diminished winning awards: "We play in an opinion-based sport, not a fact-based sport… You've already won if you have people who are singing your songs word for word, if you're a hero in your hometown." When speaking on his song "Hotline Bling", Drake stated that "I'm a black artist, I'm apparently a rapper, even though 'Hotline Bling' is not a rap song," and  "the only category that they can manage to fit me in is in a rap category, maybe because I've rapped in the past or because I'm black." 
Kanye West, no stranger to controversy, has also spoken out on the GRAMMYs. When speaking on his career in music, he said that, "'[My Beautiful] Dark [Twisted] Fantasy' and 'Watch the Throne': neither was nominated for Album of the Year, and I made both of those in one year. I don't know if this is statistically right, but I'm assuming I have the most GRAMMYs of anyone my age, but I haven't won one against a white person." Kanye also shared a video of himself peeing on a GRAMMY this past September. It can be assumed due to his tweets surrounding this action that he was frustrated with the many issues in the music industry. 
More recently, Nicki Minaj has tweeted, "Never forget the GRAMMYs didn't give me my best new artist award when I had 7 songs simultaneously charting on billboard & bigger first week than any female rapper in the last decade- went on to inspire a generation. They gave it to the white man Bon Iver." It is clear that the GRAMMYs continuously fail to represent popular views, and tend to project an image of "good music" as music made by white males. Nicki Minaj was chart topping and breaking records, but she was ignored when it came to the GRAMMYs.
After many big name celebrities began to call out the GRAMMYs, they needed to take a closer look into what was going wrong. In March of 2019, the Recording Academy hired Tina Tchen, of Time's Up, to lead a Diversity and Inclusion Task Force, which would look at sexism in the nominee pool, an issue obvious to many. The results from the task force report show that between 2013 and 2019, 91.8% of nominees for Record of the Year were male, 93.4% of nominees for Album of the Year were male, 97.4% of nominees for Producer of the Year were male, and 9.4% of nominees for Song of the Year were male. These results only confirmed that the GRAMMYs have failed to include women in their image of musical success. 
In the report, many of the suggestions alluded to needed internal change, specifically in leadership. The former Chief Executive of the GRAMMYs, Neil Portnow, was caught being blatantly misogynistic, saying that women needed to "step up" when asked about the gender imbalance. When the Recording Academy is run by people like this, it is obviously making decisions to benefit the male artist. Female artists are not the ones that need to "step up"; the GRAMMYs need to step up and recognize that good music is not only made by white men. They need to look at artists regardless of their race and gender, and instead for the music they create, which they have not been doing for a very long time. 
The awards have seen some improvement, as artists like Lizzo, Billie Eilish, and Lil Nas X, have been included in major categories, breaking boundaries of race, gender, and age. Even with this improvement, the Recording Academy has a long way to go. As music evolves, the GRAMMYs must evolve too. 
About the Contributors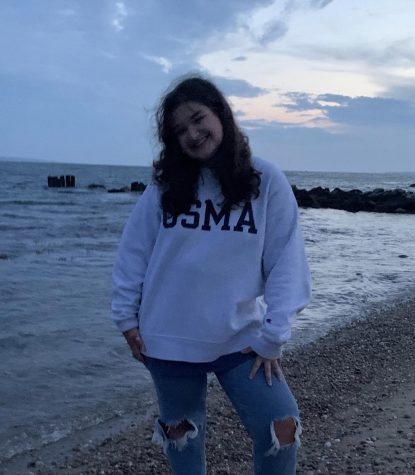 Charlotte Pfenning, Spotlight Editor
Charlotte is the Spotlight Column Editor for Prospect. In 2020-2021, Charlotte was the Consumer Reviews Editor.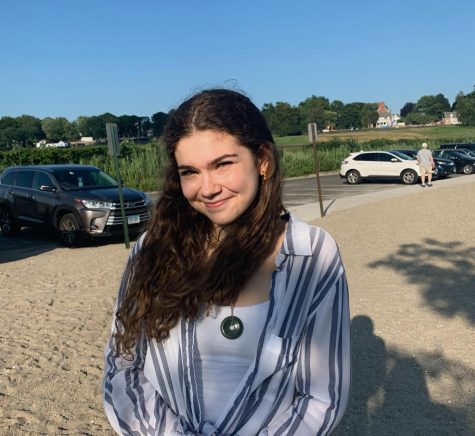 Mia Burke, Social Media and Polls Editor
Mia is the Social Media and Polls Editor for Prospect. This is Mia's second year on the Prospect staff.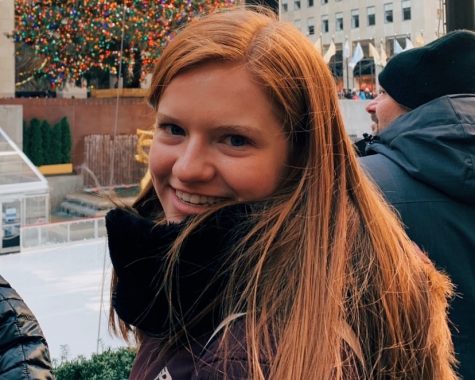 Isabelle Morse, Photography Editor
Isabelle is the Photography Editor for Prospect. This is her third year as a photographer on the Prospect staff.