Day One of the Biden Administration
On January 20, 2021, Joe Biden became the 46th president of the United States. Just on his first day, he worked to dismantle the legacy of his predecessor, Donald Trump, and signed a total of 17 executive orders, memorandums, and proclamations. The following is a summary of what he signed.
The President put an end to the travel ban, which blocked travelers from seven mostly-Muslim countries from traveling to the U.S. Mr. Biden also halted border wall construction and ended the emergency declaration that former President Trump was using to funnel money to build the U.S.-Mexico border wall. 
Mr. Biden has strengthened the Deferred Action for Childhood Arrivals program that protects immigrants brought to the U.S. as children from deportation. The executive order also removes the Trump administration's plan to exclude undocumented immigrants from the 2020 census. 
Stopping short of a national mask mandate, Biden is requiring social distancing and the wearing of masks on all federal property, airplanes, and buses that cross state borders. He started the "100 days masking challenge," in which he urges all Americans to wear masks and state and local officials to implement public measures to stop the spread of COVID-19. He is also reinstating ties with the World Health Organization.
Mr. Biden will end the Trump administration's 1776 Commission, which released a report on Monday that historians said whitewashed the role of slavery in the U.S. He also cancelled Trump's executive order that limited the ability of federal agencies, contractors, and other institutions to hold diversity and inclusion training. The President made an executive order that directs the agencies to review and report on equity in their ranks within 200 days and moves to ensure that Americans of all backgrounds have equal access to government resources, benefits, and services. The Title VII of the Civil Rights Act of 1964 was reinforced to require that the federal government does not discriminate on sexual orientation or gender identity.
In addition, the U.S. has re-entered the Paris climate accord, which it will officially rejoin 30 days from January 20. Mr. Biden is now working to undo many of the Trump administration's environmental policies, such as the permit for the Keystone XL pipeline. He also reversed the rollbacks to vehicle emissions standards, halted decisions to decrease the size of several national monuments, and is putting a temporary moratorium on oil and natural gas leases in the Arctic National Wildlife Refuge.
A federal moratorium has also been granted on evictions and agencies such as the Agriculture, Veterans Affairs, and Housing and Urban Development Departments. They are to continue a moratorium on foreclosures on federally guaranteed mortgages enacted because of COVID-19. Student loan interest and principal payments through the end of September will be paused.
Ethics rules have been established for those who will serve in his administration. All executive branch employees must sign an ethics pledge. Lastly, Mr. Biden has enacted a freeze on all new regulations set by the Trump administration so he has time to decide which ones he wants to continue.
This is day one of the first 100 days in which Mr. Biden has promised to make many changes, so stay tuned for more to come.
About the Writer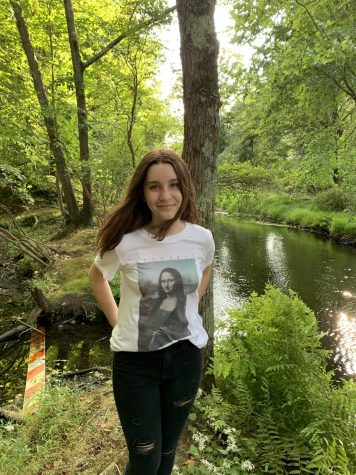 Danielle Prohaska, Spotlight Editor and Social Media & Polls Editor
Danielle is the Spotlight Editor and the Social Media & Polls Editor for Prospect.