Fairfield Youth Tutoring
As COVID-19 has amplified educational divides and created a sense of disconnect for students across the nation, virtual tutoring is a valuable tool in helping students to reconnect with their peers and academic goals.
Lauren Ji is one FLHS student working to reimagine tutoring — which traditionally has centered on in-person connection — for the virtual space. While students in Fairfield are very fortunate to have access to school-issued technology, an advantage that millions of students do not have across the nation, this school year has still brought unprecedented difficulties. Students have had to adjust their work habits to a new schedule, adapt to different methods of assessment, and transition to a hybrid or remote learning environment.
Recognizing these challenges, Lauren has taken initiative to provide more virtual tutoring opportunities to the Fairfield community. An avid junior student and violinist, Lauren created the Fairfield Youth Tutoring website to provide "free, high quality one-on-one tutoring" to all students in Fairfield Public Schools. Fairfield Youth Tutoring currently offers students assistance in a variety of subjects: math, English, science, history, violin, Latin, and piano. Tutoring sessions are available through Zoom at a variety of days and times, to accommodate students' schedules.
According to Scientific American, tutoring can lead to marked improvement in student educational outcomes, and preliminary data suggests that even virtual tutoring is an effective tool in the time of COVID-19. Tutors can reinforce content learned in the virtual classroom, help students stay on track, and also mentor students in becoming independent learners who self-advocate.
Lauren explains that she was motivated to create this website as she came to an understanding of the disparities that exist in access to education. She reflects, "As I grow older, I am becoming more aware of the economic diversity within my town and neighboring towns and the unequal education opportunities that come with it. Not every family can hire a tutor, buy SAT prep books, or enroll in an online course to further their child's education."
According to a Connecticut State Department of Education report for the 2018-2019 school year, 16.1% of students in the Fairfield Public Schools district are eligible for free or reduced-price meals. The report notes a correlation between the average performance of students in a subject area, and their socioeconomic status. These disparities have been exacerbated in COVID-19. As Scientific American notes, affluent families may be able to afford private tutoring services to keep their children on track, but students without these advantages have a higher chance of falling behind in the remote learning environment. 
To make her vision a reality, Lauren enlisted fellow FLHS students as tutors and utilized her knowledge of computer science to create the website. She shares, "The process of creating this website involved recruiting qualified tutors, training them, and handling the logistics of communication between clients and tutors." Her goal is to make the website easily accessible to all students in FPS and beyond.
Already, eight Falcons have joined the Fairfield Youth Tutoring team, enthusiastic to give back and share their academic passions with the community. All tutors have experience in AP classes associated with their subject areas, and experience in tutoring students through their high school honor societies. They are excited to share their multifaceted interests, connect with their peers, and help students learn and grow during this time. 
Lauren envisions education as a form of empowerment. She concludes, "My education is so valuable to me because success in school will open up choices and opportunities for me in the future, so I feel inclined to help other students in my community overcome any boundaries they may have to receive the best education possible."
Visit Fairfield Youth Tutoring to book a free, virtual session today!
About the Contributor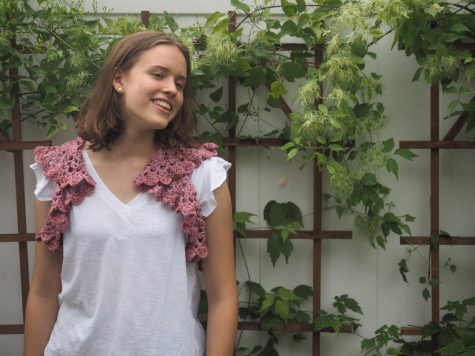 Harper Treschuk, Editor in Chief
Harper is the current Editor in Chief of Prospect. Harper served as the Opinions Editor of the paper during the 2019-2020 school year. This is her fourth...