Winter Sports Update
Despite all the doubt that winter sports would not happen, they officially began on January 19! The season usually starts in the middle of December, but the Connecticut Interscholastic Athletic Conference (CIAC) needed more time to figure out the logistics of the season and determine if it would be safe enough to have one. Several weeks before the start, CT Governor Ned Lamont claimed that "It's a very low percentage of people (getting COVID-19) related to activities on the playing field, basketball, hockey, whatever that might be."  At FLHS, winter sports include boys and girls basketball, boys ice hockey, wrestling, boys and girls indoor track and field, gymnastics, cheerleading, skiing, and boys swimming.
There are certain protocols for athletes participating in winter sports. Athletes are required to wear masks at all times, they must bring their own water, team dinners and gatherings are not recommended, and locker rooms are not available. However, athletes are making the most of the opportunity to be back playing the sports they love.
Esther Samuel, a junior and indoor track athlete, shared, "Even though it's not the same as last year, I'm still really glad that we're able to have winter sports this year."  The CIAC has tried to balance student safety with social interaction. It wants to give athletes the opportunity to be back with their teams and clear their minds, which is vital during these circumstances. Esther said, "It's a nice break from doing work all day, and I get to run with my friends!"
About the Writer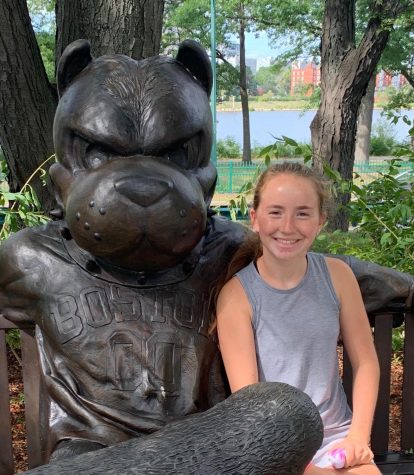 Jordan Stein, Sports Editor
Jordan is the Sports Editor for Prospect.