"How Are We Doing?" The Class of 2022 is Hurting
The Need to Have a Dialogue on Mental Health and Our Experience of Grief
After the tragic loss of two junior students this year, compounded with the challenges of hybrid and remote learning and the recent news that we will be returning full time on March 9, FLHS juniors are calling for the school and Board of Education to address the issue of mental health. Mr. Hatzis and Ms. Montorsi hosted a Junior Class Meeting on February 24, and it was a much-needed opportunity for the junior class to come together and find strength in our community.
To many juniors, Kevin and Jake were close friends, teammates, and classmates. Even those who did not have the privilege of knowing them have shared in our collective grief. Everyone is hurting. 
When we are grieving, we need support and we need to come together. The day after the tragedy at Warde, students found it difficult to focus on their tests and coursework. Many students felt alone in their grief when teachers did not acknowledge the situation and the fact that students might be having a difficult time. We want to feel validated in whatever place we are and we want to know that our feelings matter, even if it is something as simple as "How are you doing today, really?" at the beginning of class.
We understand that it is hard to talk about mental health and suicide. We understand that many teachers operate under the assumption that students will reach out for help if they need it. But not everyone is comfortable reaching out for help when they are really struggling. And we cannot address the mental health issues that have been exacerbated by the uncertainty and isolation of COVID-19 until we overcome the stigma of talking about mental health. We are simply all human, so it is OK if teachers do not have all the right answers or even an answer. Having the conversation and acknowledging the issue could help us feel understood. Silence only amplifies isolation. 
A normal junior year is challenging, but for many of us, hybrid or remote learning has heightened the pressures. Schedules have changed multiple times throughout the year so it is hard to maintain a routine. It is hard to interact with peers while wearing masks and social distancing. Some of us are constantly behind and struggling to perform as well under the stress. We feel drained after 7 hours at a computer screen attending synchronous classes and multiple hours of homework. At a time in our lives where we are already experiencing the pressure to maintain good grades, research colleges, and excel both inside and outside of the classroom, the accumulation of stress has left many of us exhausted.
We understand that this year has been extremely hard for everyone to navigate. Teachers, parents, administrators, and Board of Education members have all had to balance concerns about safety, academic outcomes, and student wellbeing. However, we want to be part of a conversation about these issues. As we focus on getting the building reopened, mental health issues need to be considered. Even once full in-person learning is restored, many of us will find it difficult to learn in an environment where we feel stressed. We raise these concerns to encourage a shift in perspective. The most important learning to come out of this year will be social and emotional learning: how to practice self-care, how to manage stress, how to adapt, how to have a resilient mentality, how to belong, how to grieve together, and how to be part of a community together.
We want to acknowledge the work of teachers and administrators, as well as the counseling services that the school provides, even as we advocate that we can do more to support one another during these times. 
In a year when so many things have been lost or diminished — in-person activities, interactions with peers, sports seasons, and social events — we yearn to see school as a place where we can connect with each other and belong.
This is the time to emphasize "community over classroom," as one student shared at the forum. We are all human beings. Each of us is a whole person, not just a scholar. One of my teachers this year always makes a point to ask how we are doing at the beginning of the class period and if we have any questions about our lesson. She is real with us; if we tell her that we were struggling on the previous night's homework she will change her plan for the day to accommodate our needs. When another student was worried about a family illness, she proactively checked in with her. I feel comfortable telling my teacher if I am having a rough day, or sharing about my weekend.
I would reach out to her if I were struggling because I know she values my identity as a person just as much as my performance in the classroom. Her simple gesture of asking, "How are you, really?" may use up 5 minutes of instructional time, but has given me an authentic connection and helped me to feel grounded.
The pandemic has impacted us all differently and has changed daily life for us all personally. Many with mental illnesses have experienced heightened symptoms. Some worry about their family members' health and safety, have lost the community we once took for granted in activities and sports, or are going through economic difficulties. We have seen our democracy's fragility, and when we look at the world around us we see uncertainty and insecurity instead of opportunity. Many of us have lost a beloved friend. 
This is why some juniors at the forum voiced that they find it harder to log on at 7:30, stay motivated, manage classwork, and turn in essays.
The ideas proposed at the junior class meeting included more frequent check-ins with counsellors, advisory periods, mental health workshops, and socially distanced assemblies. Even if mental health discussion is not built into the structure of the school day, we feel mental health can still be addressed in the climate of the school. Mental health can be more than a one-time discussion. Students and teachers can have conversations on a day to day basis, seek to understand where each other are coming from, and proactively reach out to those who need it.
At the junior class forum, many of us felt heard and validated. We could let out our feelings and recognize that other students are experiencing the same stresses and grief. Especially as we are about to transition back to full-time learning, which is exciting for some students but daunting and stressful for others, we want what we shared at the forum to be part of a larger, and more frequent, conversation. 
The planned return to fully in-person school on March 9 is swiftly approaching, and many of us are nervous to return to more of a sense of "normalcy" after a year of hybrid and remote learning. Some students have concerns about the safety of being less than 6 feet apart. Some students are not sure whether to move to the Remote Learning Academy, where they may feel isolated or easily distracted, or to the in-person environment, where they may feel more stressed. Others worry that it will be difficult to transition after having adapted to switching between online and in-person. It will take time for us to adjust both academically and emotionally. We may need some time, flexibility, and space to focus on this transition.
As the junior class continues to process the loss of Jake and Kevin, and begins to adjust to in-person school, now is the time to address the issue of mental health. I am only one voice, so I do not speak for the nuanced perspectives of the entire junior class body, but I do speak from the conversation that I witnessed at the junior forum and the discussions that I have had with my peers. Each of our individual experiences with mental health and grief this year is different, but we are all experiencing the pandemic and reeling from the loss of two junior students on a collective level. It is important to have student representation in addition to faculty and administrative representation in the decisions that are made so that this much-needed dialogue can continue.
About the Contributors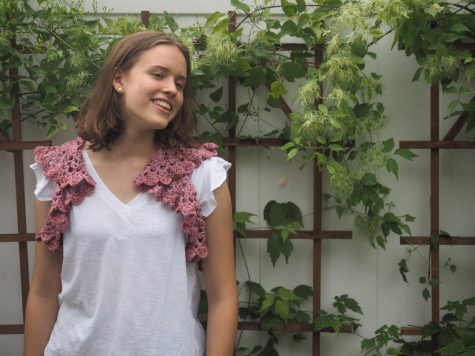 Harper Treschuk, Editor in Chief
Harper is the current Editor in Chief of Prospect. Harper served as the Opinions Editor of the paper during the 2019-2020 school year. This is her fourth...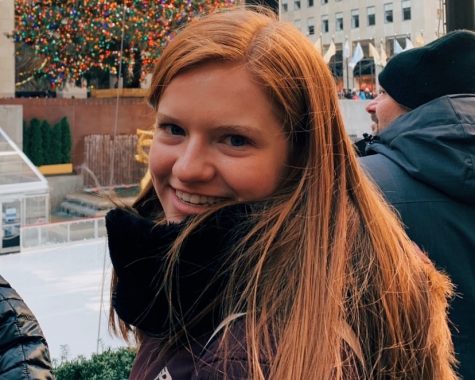 Isabelle Morse, Photography Editor
Isabelle is the Photography Editor for Prospect. This is her third year as a photographer on the Prospect staff.