8 Killed in Atlanta Area Shooting, the US Mourns and Reflects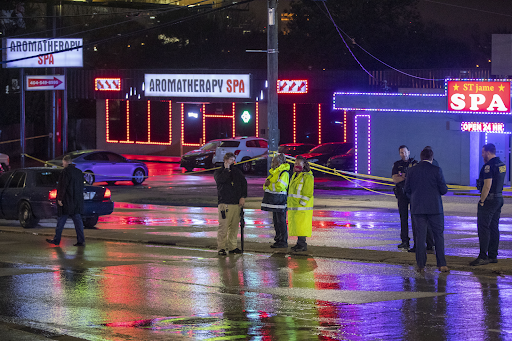 On March 16 around 5:00 PM, shootings occurred in Acworth, a suburb of Atlanta, where four people were killed, according to local officials. Less than an hour later, three more shootings occurred in Atlanta, where four women were killed. Both shootings occurred in two different massage parlors. All the victims in Atlanta as well as two from Acworth were Asian American. This comes as racism towards Asian Americans has risen since the beginning of the pandemic. The Asian American community across the United States has faced heightened levels of hate crimes and violence during COVID-19. 
Stop AAPI Hate, the nation's top coalition against Asian American hate, released a statement regarding the shootings. "The reported shootings of multiple Asian American women today in Atlanta is an unspeakable tragedy — for the families of the victims first and foremost, but also for the Asian American community, which has been reeling from high levels of racist attacks over the course of the past year. Few details about these shootings have been released, including whether or not they were motivated by hate. This latest attack will only exacerbate the fear and pain that the Asian American community continues to endure. There has been a documented pattern of recent attacks against our community, as we have received nearly 3,800 reports of hate incidents across the country since March 2020. Not enough has been done to protect Asian Americans from heightened levels of hate, discrimination and violence. Concrete action must be taken now. Anything else is unacceptable. As further details of this tragedy unfold, our hearts go out to the loved ones of the victims and to the Asian American community in Atlanta." 
The Mayor of Atlanta, Keisha Lance Bottoms, also said that regardless of the motivation for the shootings, "it is unacceptable, it is hateful, and it has to stop." The Mayor likely was referring to all violence around the country.
President Joe Biden and Vice-President Kamala Harris traveled to Atlanta to visit with Asian American leaders on March 19. The issue on violence towards Asian Americans has now brought in lots of public attention. On Thursday, the House of Representatives held a House Judiciary committee hearing on anti-Asian American hate crimes. Demonstrations and protests have been held to condemn the violence and to stand in solidarity with the Asian American community. The community has erupted in concerns about this subject, and Asian Americans are living in fear of being threatened.
Celebrities and public figures have come out to condemn the actions. Communities in Georgia still mourn, and many around the country continue to mourn. George Takei, famous for his role as Sulu in Star Trek who was also held in a Japanese internment camp as a child, has spoken up as well. "Stop white supremacy," he said after the shooting. "I don't ever want to hear another damned racist trope about the virus from any elected official. They are complicit," he wrote on Twitter.
NPR reported that the man arrested, 21 year old Robert Aaron Long from Woodstock, Georgia, did not have a previous criminal record, but the investigation led by Cherokee County and the Atlanta police is now being aided by the FBI.  
The motive has not been confirmed yet, even with the knowledge of violence against Asian Americans. Long claimed that his attack was not racially motivated. Georgia State Rep. Bee Nguyen said that the shootings are at the "intersection of gender-based violence, misogyny and xenophobia." (AP)
Cherokee County sheriff's Capt. Jay Baker told reporters, "He [Long] apparently has an issue, what he considers a sex addiction, and sees these locations as something that allows him to go to these places, and it's a temptation for him that he wanted to eliminate." Baker had been criticized for his comments on the shootings, saying in some segments that "it was a really bad day" for the shooter. He continues to face backlash from politicians and the media. 
New information reported by The New York Times says that the shooter was a customer at both of the spas previously. More investigations and press releases from the FBI and Georgia investigators will follow in the coming days.
The Prospect editorial staff strongly condemns any violence against the Asian American community or any other ethnic groups and communities. 
About the Contributor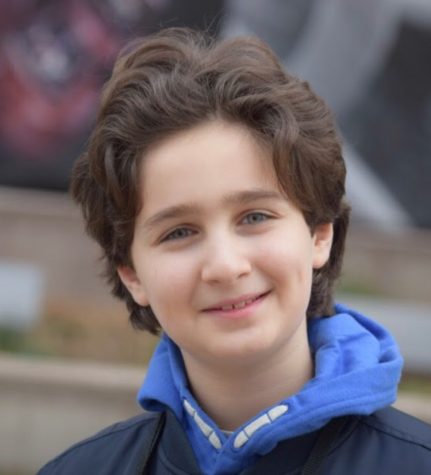 Michael Sigal, News Editor, National
Michael is the current National News Editor for Prospect. In 2020-2021, Michael joined the Prospect as a staff writer.