End Violence Against Women: A Response to the Tragedies in London and Atlanta
The loss of Sarah Everard in London and seven women in the recent shootings in Atlanta have raised a conversation about the epidemic of gender-based violence and harassment worldwide. As the Violence Against Women Act is up for reauthorization by Congress, it is critical to amplify the voices of women and recognize how intersectionality contributes to the experiences that women face.
On March 3, Londoner Sarah Everard was "just walking home" at 9:30 PM, but she never safely reached her destination. Metropolitan Police officer Wayne Couzens has been charged with her kidnapping and murder. Everard's tragic death has sparked a conversation that women are not safe in public spaces, a conversation that has reverberated outside of London. What has shocked and resonated with women around the globe is that they can see themselves in Sarah's situation.
As a young woman, I have heard the warnings to walk different routes, avoid wearing headphones, or to not walk alone after dark. I text my parents whenever I go out. I remember the first time the realization hit me that I might not be safe in public spaces. I asked my mother why my aunt was no longer with us, and my mother said, "She was going on a run…" I would later learn that my aunt was tragically sexually assaulted and abducted at 13 years of age in 2009. Going out for a run, even in a familiar route around my neighborhood, has never felt the same ever since. Many women have spoken out about the existence of a safety bargain: the idea that women must make the right choices and take the right precautions for their own safety.
The 2021 statistic that 97% of women in the UK, aged 18 to 24, have experienced some form of sexual harassment in public spaces has been shared widely online. From a recent report by United Nations Women UK, this statistic is staggering. However, it is not very different from American statistics. An online survey from Stop Street Harassment stated that 81% of women have endured sexual harassment. 31.5% of American women will experience physical violence by an intimate partner during their lifetimes, according to the Institute for Women's Policy Research. 19.3% of American women are raped, and 15.2% of adult women have been stalked at some point in their lifetimes.
We must acknowledge that this is not just a women's issue but a societal issue. It is not the behavior of women that is the issue; it is the climate in which women are afraid to walk home alone. This experience should not be ubiquitous. We must dismantle attitudes surrounding what is acceptable and strongly condemn violence and harassment against women in all forms.
Although the motives behind the shooting at Atlanta massage parlors that took the lives of eight individuals are still being investigated, the victims of this tragedy appear to fit into the pattern of violence against women and against Asian Americans. Seven of the victims were women; six were women of Asian descent. Many members of the Asian American community have viewed the intersection of racism and misogyny as a central factor to understanding this tragedy and the increased incidence of hate crimes during COVID-19. According to Stop AAPI Hate, which collects data on hate incidents against Asian Americans and Pacific Islander communities, more than ⅔ of the nearly 3,800 hate incidents recorded in 2020 and 2021 were reported by women.
Captain Jay Baker, a sheriff in Cherokee County, indicated in a controversial statement that the accused shooter, Robert Long, had self-described his motive as a "sexual addiction." It is difficult to separate this from the racialized stereotypes of Asian American women as submissive and exotic, or in the assailant's own words, as a "temptation."
Within the lens of intersectionality, developed by Kimberlè Crenshaw, individual facets of one's identity and place in society, such as gender, class, and race, cannot be separated. They interact with each other in systems of discrimination or privilege. The victims of the recent shooting, many of whom worked at the massage parlors where the violence occurred, may have been targeted by an intersection of their race, gender, and economic status in the service industry.
The news of the Atlanta shootings is unfolding at a time when the Violence Against Women Act (VAWA) is up for reauthorization in Congress. First passed in 1994, the VAWA was initially drafted to address domestic violence and provide support to victims and survivors. It has since been expanded to include provisions on sexual assault, dating violence, and stalking. The VAWA is up for reauthorization every five years and last expired at the end of 2018. On March 17, the US House of Representatives passed the bill with bipartisan support. The bill will now go to the Senate.
One of the provisions in the VAWA would appropriate $40 million for the Culturally Specific Services Program, which addresses the "critical needs of sexual assault, domestic violence, dating violence, and stalking victims in a manner that affirms a victim's culture." The bill also provides housing assistance to survivors of abuse, furthers violence prevention services, and affirms legal protection for survivors and their families. 
As we reel from the recent events in London and Atlanta, we must stand in solidarity with all women, especially those who are most marginalized in society. Violence against women may seem abstract to some members of the population, but the Atlanta shooting and the loss of Sarah Everard have affirmed that this issue is all too real to women across the globe.
The treatment of female protestors by the police at a vigil held to remember Sarah's life sparked outrage, as police body-slammed women to the ground. Instead of making excuses, or silencing and dismissing the voices of women, we must amplify their stories, individual needs, and perspectives.
Change must start with awareness: the recognition that many women have a different experience in public spaces than men, and the recognition that the recent events are not isolated incidents, but grounded in harmful stereotypes, attitudes, and systems of oppression. The Violence Against Women Act must be reauthorized to support women who experience violence and harassment on a federal level, but we must also address these issues as individuals and as communities.
About the Contributor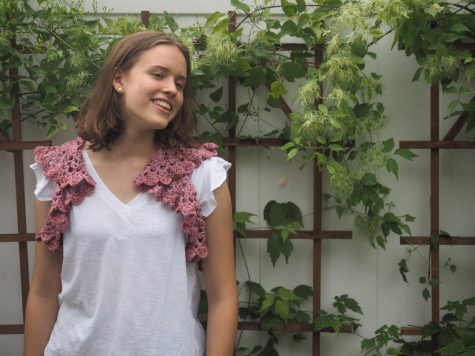 Harper Treschuk, Editor in Chief
Harper is the current Editor in Chief of Prospect. Harper served as the Opinions Editor of the paper during the 2019-2020 school year. This is her fourth...