So Much More Than A Green Jacket
On Sunday, April 11, Hideki Matsuyama became the first Asian-born man to win the Masters Tournament at Augusta National Golf Club, which is one of the four major golf tournaments held annually. 
As Justin Rose shot to the top of the leaderboard on Thursday, the opening day, Matsuyama was slowly catching up, and after a phenomenal round of 18 holes on Saturday, his biggest dreams were in reach. Just in the final eight holes, he shot four birdies (one stroke less than the given par of any hole) and one eagle (when the ball reaches the green from the first shot on the tee). 
Despite his success on Saturday, going into Sunday, his victory was not guaranteed. On Sunday, Will Zalatoris stood at second place in his debut Masters, and Xander Schauffele was tied for third with Jordan Spieth–both just close enough to Matsuyama to build the excitement and drama. Zalatoris hit birdies on the eight and ninth holes, climbing closer to first. Schauffle's battling, along with Matsuyama's second shot on the 15th hole landing in the water, drastically reduced Matsuyama's lead. However, Schauffele's ball found the water on the 16th hole, calming Matsuyama in the end of the last round.
For the last two holes, Matsuyama did not let the nerves get to him. He secured his victory and brought back the first Masters win to Japan where people celebrated with pride. 
 As Matsuyama and other American golfers bumped elbows, and American Dustin Johnson placed the honorable green jacket prize on the first Asian-born man to win a Masters during a time of extreme anti-Asian racism in America, this is just one of many examples that shows how sports can bring people and nations together.
This historical victory is not only important for current events, but it will also leave a legacy behind and continue to provide inspiration for the Japanese, as Matsuyama shares: "Up until now, we haven't had a major champion in Japan, and maybe a lot of golfers or younger golfers, too, thought, well, maybe that's an impossibility. But with me doing it, hopefully that will set an example for them that it is possible and that, if they set their mind to it, they can do it, too."
About the Contributors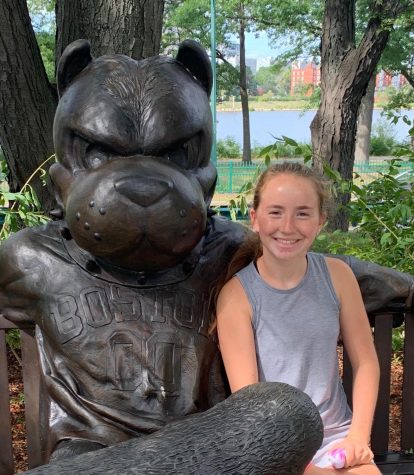 Jordan Stein, Sports Editor
Jordan is the current Sports Editor for Prospect.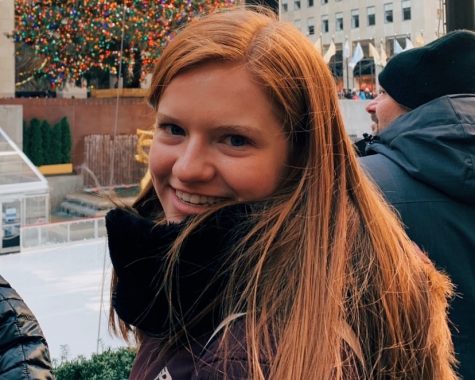 Isabelle Morse, Photography Editor
Isabelle is the Photography Editor for Prospect. This is her third year as a photographer on the Prospect staff.